Mission Day 7-8: Remembering Where We Are
Dawn Kernagis // July 28, 2016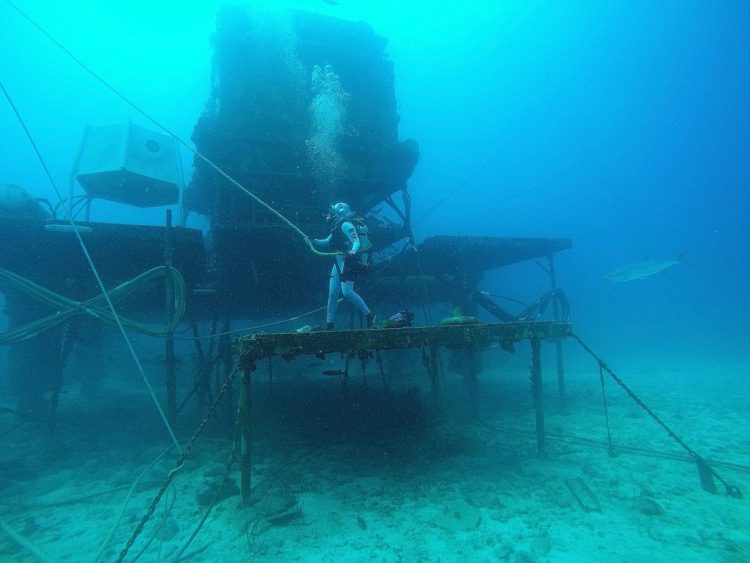 As we prepare for the mid-mission crew switch, we will keep this blog sweet and to-the-point.
Amidst the many EVAs, science objectives, and high operational tempo, one thing to remember at the end of the day is what we are doing – from support divers to aquanauts – is working in an environment that is potentially unforgiving if we lose our situational awareness.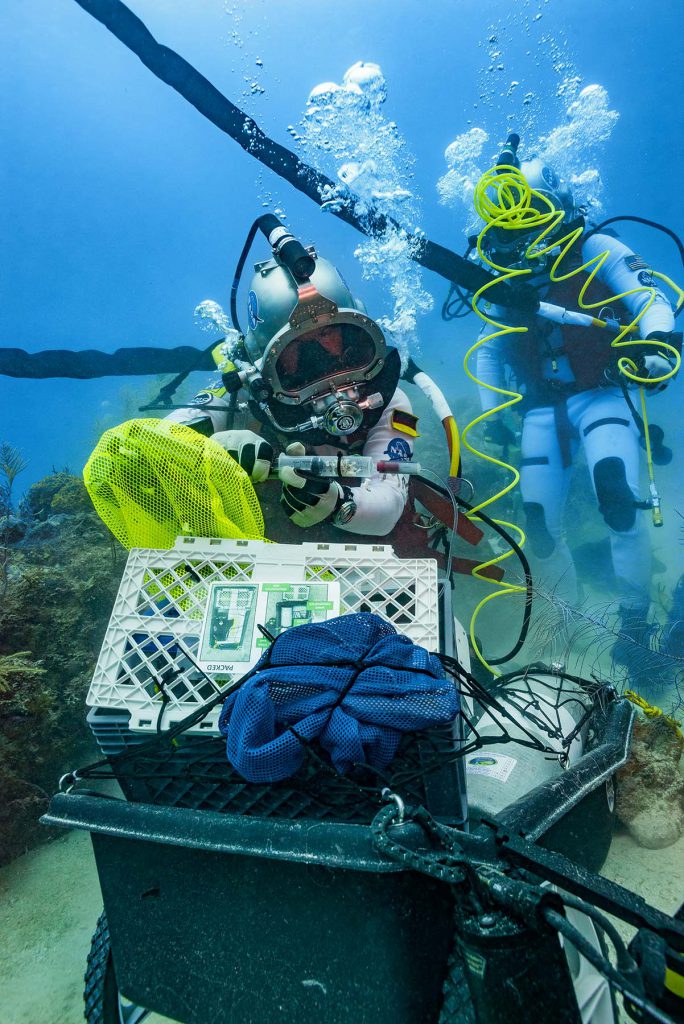 As Reid wraps up his stay in the habitat, handing over the Commander position to Megan Behnken for the second half of the mission, he sends a very clear-cut reminder of what a mission like NEEMO 21 (or any mission in an extreme environment) is about:
"Last night, after dinner, the crew was winding down from a long day of research ops. We had the habitat external lights on and it was attracting quite a spectacular show outside. Spirits of the crew were way up, adrenaline was flowing. Someone turned on the song Holy Diver and cranked the volume. We all started singing and laughing. Hank, a 30 year veteran Navy Master diver and our lead Hab Tech, walked over, turned the volume down a good bit, and said something to the effect of: don't stop, but also don't forget where we are.
It was perfection in motion from a man who thoroughly understands group dynamics and life in unforgiving environments. His act was quick, the feedback was clear, and we all moved on with enjoying the evening. I will walk away from NEEMO 21 with a vast amount of gained knowledge and incredible experience, but Hank's single action of turning down the volume will be my favorite moment of the expedition.
It has been an honor to spend nine days underwater on Aquarius. The crew is exceptional- tight knit, smart, thoughtful, funny. The mission control/science team is motivated and they keep us pushing forward. The FIU/ARB team keeps us and our gear safe and in perfect order.
The first steps in exploring Mars. It is time to put people on the red planet. Fly NASA." – NEEMO 21 Commander Reid Wiseman