//
Dec 5, 2018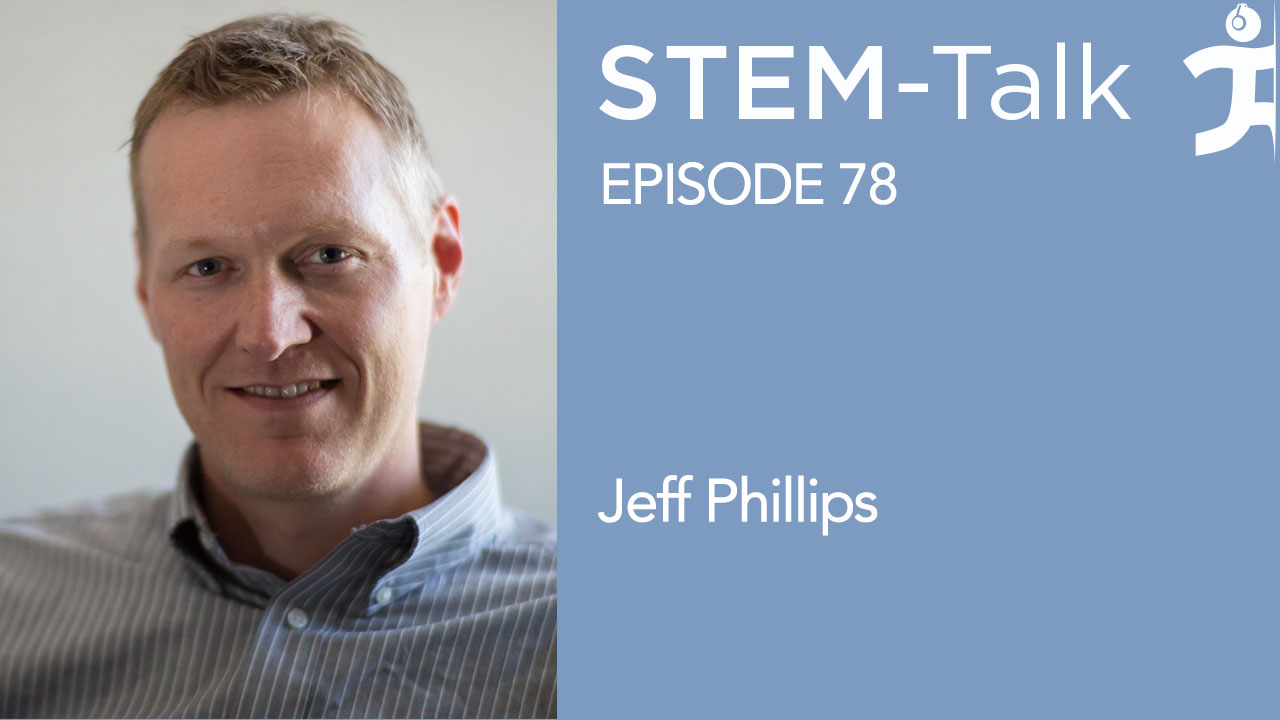 SEO: Jeff Phillips, Naval Medical Research Unit, University of Alabama, F-22 Raptors, hypoxia, oxygen saturation measurement, arterial gas embolism, aircraft oxygen systems, physiologic episodes, Delores Etter Award, Ken Ford,Dawn Kernagis,Jon Clark,IHMC
Today's interview is with IHMC Research Scientist Dr. Jeff Phillips. Jeff joined IHMC a year ago after spending six years as a research psychologist at the Naval Medical Research Unit in Dayton, Ohio. He worked almost exclusively on hypoxia in tactical aviation and was part of team that was instrumental in getting the F-22 Raptors back into operation after a series of hypoxia-related episodes among jet pilots. In 2012, Jeff won the Dolores Etter Award, which the Department of Navy annually awards to its top performing scientists and engineers.
Jeff is a University of Alabama graduate who earned his Ph.D. in experimental psychology. At IHMC, he works on research that ranges from physical and cognitive performance in extreme conditions to the role that ketone esters can play in protecting special operators from hypoxia, fatigue and other issues.
Because Dawn Kernagis was in London giving a presentation when we conducted our interview with Jeff, IHMC Senior Researcher Jon Clark joined Ken Ford to co-host the episode.
In today's episode, we discuss:
[00:15:45] Jeff's participation on a team that investigated hypoxia-like episodes F-22 pilots in the Air Force were having.
[00:17:02] The problems with aircraft oxygen systems (OBOGs) and the related physiologic episodes (PE) that extend beyond the F-22 to virtually all frontline tactical jet aircraft.
[00:18:19] The physiological effects of hypoxia on the brain and the associated cognitive and perceptual performance deficits.
[00:19:54] The most promising technologies for detecting a hypoxia event.
[00:29:10] The challenge of understanding what may be a multifaceted phenomenon like OBOGS-related PE events.
[00:32:30] Studies that have shown pure oxygen in the lungs causes the alveolar cells to collapse.
[00:37:10] The possibility that increased breathing (hyperventilation) may be occurring in aircrew involved in PE events who develop rapid onset hypoxia-like symptoms.
[00:48:36] The role that mindfulness plays in elite performance as well as day-to-day life.
Show notes:

[00:06:06] Jeff talks about growing up in Sandflat, Alabama. [00:06:57] Jon asks Jeff what he was like as a kid. [00:07:32] Jeff talks about the impact that reading Stephen Hawking's "A Brief History of Time" had on him. [00:08:19] Jeff explains how he headed off to the University of Alabama expecting to become a newspaperman, but ended up switching his major to psychology. [00:09:50] Jon asks Jeff about his mentors at Alabama who encouraged him to purse a doctorate in experimental psychology. [00:11:50] Jeff talks about a paper he helped author on handshaking and how it generated so much attention that he was interviewed by the Associated Press and network news shows. [00:14:16] Jon asks Jeff how he ended up at the Naval Aerospace Medical Research Laboratory in Pensacola, Florida. [00:15:02] Ken asks Jeff to describe the work he did at the Pensacola lab. [00:15:45] Jeff talks about becoming part of a team that investigated hypoxia-like episodes F-22 pilots in the Air Force were having when the Pensacola lab relocated to Dayton, Ohio. [00:17:02] Ken points out that problems with aircraft oxygen systems (OBOGs) and the related physiologic episodes (PE) extended beyond the F-22 and affected virtually all frontline tactical jet aircraft. Ken asks Jeff to talk about the how the different military services approached the problem. [00:18:19] Ken asks Jeff about the physiological effects of hypoxia on the brain and the associated cognitive and perceptual performance deficits. [00:19:16] Jon asks Jeff about his participation in studies that assessed different oxygen saturation measurement techniques. [00:19:54] Ken asks Jeff about the most promising technologies for detecting a hypoxia event. [00:21:29] Jon points out that Jeff has been involved in studies that demonstrated a residual cognitive deficit that pilots had following a hypoxic exposure that was still present at two hours after recovering on room air. Jon asks Jeff if he knows why this deficit exists so far after hypoxic exposure. [00:23:41] Jon points out one possible cause of prolonged symptoms is arterial gas embolism causing bubbles in the brain. This is why US aircraft carriers have been recently fitted with hyperbaric chambers to treat aircrew for AGE. The suspected mechanism is sudden pressure fluctuations in the breathing system that is causing over-pressurization to the lungs that some aircrew have experienced. Jon asks Jeff if he thinks that this mechanism could account for prolonged symptoms. [00:024:52] Ken asks if there is a good return-to-duty marker or assessment tool for pilots following a hypoxic exposure. [00:26:14] Jeff gives an overview of the different laboratory-based simulations for studying hypoxia. [00:28:02] Ken asks to what extent pilots in tactical aircrafts are experiencing breathing resistance? [00:29:10] Jeff talks about the challenge of understanding what may be a multifaceted phenomenon like OBOGS-related PE events. [00:32:30] Jon mentions that studies have shown that pure oxygen in the lungs causes the alveolar cells to collapse. He asks Jeff if this is one of the reasons pilots experience hypoxia. [00:35:36] Jon points out that g-forces expose tactical aircraft pilots to atelectasis. He asks if the effects of oxygen atelectasis could increase the potential for hypoxia-like symptoms. [00:37:10] Now that the comprehensive clinical case review has been completed, Ken says it is apparent that aircrew declaring a PE event have developed rapid onset hypoxia-like symptoms at altitudes incompatible with rapid onset hypoxia. Ken asks Jeff if this suggests that increased breathing (hyperventilation) may be occurring in aircrew involved, and can this be addressed with enhanced physiologic training on the consequences of hyperventilation. [00:38:55] Jon asks Jeff to elaborate on his study of emergency oxygen activation based on aircrew symptoms. [00:42:12] Jon mentions that Jeff was recognized by the Navy in 2012 as one of its top performing scientists and engineers. He asks Jeff to talk about the award and the research he was doing that led to the award. [00:44:12] Ken points out that much of the work Jeff has done over the years has been to help people maintain and improve their physical and cognitive performance. He asks Jeff if this played a role in his decision to join IHMC. [00:46:52] Ken asks Jeff about his research into the role that consciousness and mindfulness can pay in people's lives. [00:48:36] Jon points out that mindfulness plays a role in elite performance as well as day-to-day life. He asks Jeff to talk about the next steps it would take to do proper research on mindfulness in the area of performance and resilience. [00:50:36] Jon points out that neuroplasticity is more easily accomplished in young brains. He asks Jeff how people can keep their brains more plastic as they age. [00:52:27] Jeff talks about the relationship between belief and knowledge and how they can work together to either advance or suppress science. [00:54:38] Jeff ends the interview talking about how his wife and two children live on five acres and that his best ideas often come to him while feeding the chickens or digging fence posts.

Links: