//
Jan 22, 2019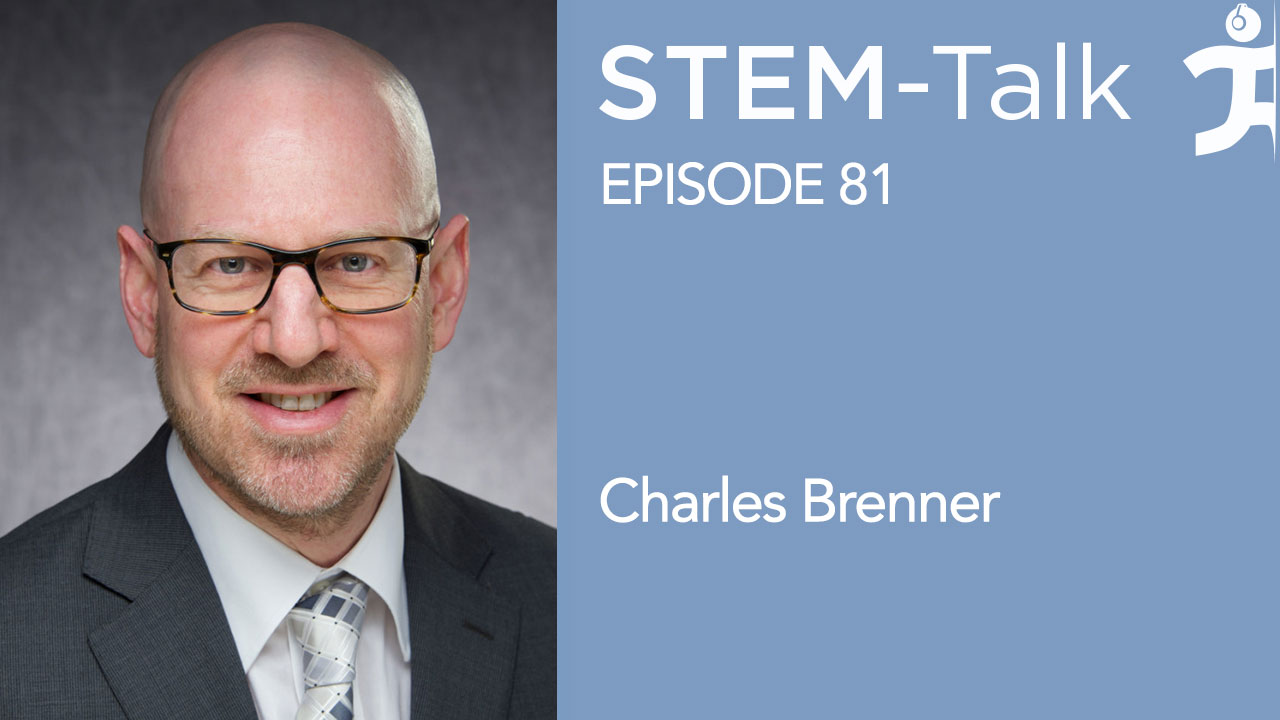 Our guest today is Dr. Charles Brenner, the Roy J. Carver Chair of Biochemistry at the University of Iowa.
Charles is one of the world's leading experts on nicotinamide adenine dinucleotide, commonly referred to as NAD, which is an essential molecule found in every living cell.  In 2004, he discovered the nicotinamide riboside kinase pathway, which leads to a special form of vitamin B3.
We talk to Charles about his research into NAD and why he believes supplementation with NR could help people age better. In addition to his work at the University of Iowa, he is also the chief scientific advisor for ChromaDex, which markets the NR supplement Tru Niagen.
Toward the end of our interview, Charles talks about dozens of exciting new papers and studies that are on the horizon. One of those papers – Maternal Nicotinamide Riboside Enhances Postpartum Weight Loss, Juvenile Offspring Development, and Neurogenesis of Adult Offspring– was published in Cell Reports on the same day as our interview with Charles went live.
Also in today's interview, we discuss:
[00:06:29] How Charles became the first cancer biology graduate student in the biology department at Stanford University.
[00:07:51] Charles' research into nicotinamide adenine dinucleotide (NAD) during his time on the faculty at Thomas Jefferson University.
[00:09:15] Charles' discovery that nicotinamide riboside (NR) is a precursor of NAD.
[00:19:47] Why Charles doesn't use the term "anti-aging."
[00:25:52] The importance of nicotinamide adenine dinucleotide phosphate (NADPH) and its role as the central regulator of reactive oxygen species toxicity.
[00:34:56] The circadian rhythms of NAD and the potential benefit of diurnal dosing.
[00:38:45] Why skeletal muscle is one of the most sensitive target tissues for the anti-aging effects of NMN.
[00:45:42] How the benefits of a ketogenic diet, intermittent fasting, time restricted eating could be related to NAD.
[00:47:02] A recent human trial conducted by the University of Colorado that found Niagen increased NAD+ by 60 percent in healthy middle-aged and older adults after just six weeks.
[00:49:19] The optimal dose of NR for humans.
Show notes:

[00:03:06] Charles talks about growing up as a kid who dreamed about becoming either a comedian or rabbi. [00:03:26] Charles describes his success on the math team in high school and how he also enjoyed playing tennis and running cross-country. [00:03:43] Charles reflects on his decision to attend Wesleyan University. [00:04:09] Although Charles decided to major in ecology, he found out upon arriving at Wesleyan that they did not have an ecology department. [00:05:05] Dawn mentions that after graduating with honors in biology, Charles traveled across the country to work in the Bay Area. She asks him what he did. [00:06:29] Charles talks about when and why he became interested in cancer research, and how he was the first cancer biology graduate student in the biology department at Stanford University. [00:07:51] Dawn asks about the work Charles did from 1996 to 2003 on nicotinamide adenine dinucleotide (NAD) during his time on the faculty at Thomas Jefferson University. [00:09:15] Ken brings up Charles' research at Dartmouth, asking about his discovery that nicotinamide riboside (NR) is a precursor of NAD. [00:12:35] NAD is a coenzyme found in all living cells. It serves both as a critical coenzyme for enzymes that fuel reduction-oxidation reactions, carrying electrons from one reaction to another, and as a co-substrate for other enzymes.  Charles gives an overview of the research into NAD and its relationship to overall health and age-related diseases. [00:19:47] Dawn asks Charles why he doesn't use the term "anti-aging." [00:20:54] Charles discusses how Verdin and numerous other investigators have reported that NADcontent declines with age in multiple organs, such as pancreas, adipose tissue, skeletal muscle, liver, skin, and brain, as well has his own hypothesis. [00:25:52] Charles gives an overview of nicotinamide adenine dinucleotide phosphate (NADPH), which is particularly important because of its role as the central regulator of reactive oxygen species toxicity. [00:29:19] Dawn asks about experiments Charles' lab conducted on mice that looked at obesity and type-2 diabetes. [00:33:08] Dawn asks if there is an easy way someone can determine if their NAD levels are dysregulated. [00:34:56] Ken asks Charles about the circadian rhythms of NAD, and the potential benefit of twice a day dosing. [00:36:02] Charles discusses why one shouldn't simply supplement directly with NMN, despite the findings of a 2016 Cell Metabolism paper. [00:38:45] According to the Cell Metabolism study (linked in the previous question), the authors suggest that skeletal muscle is one of the most sensitive target tissues for the anti-aging effects of NMN. Charles discusses his thoughts on this. [00:40:42] Some people are going the route of intravenous NAD infusions. Since it is believed that cells can't take up NAD directly, NAD IV clinics springing up around the country seem somewhat unlikely to be effective.  Charles discusses the possible reasons for the anecdotal evidence of reported benefits. [00:45:42] Charles discusses the ketogenic diet, intermittent fasting, time restricted eating and how the benefits of these approaches could be related to NAD. [00:47:02] Dawn inquires about the recent human trial conducted by the University of Colorado that found Niagen increased NAD+ by 60 percent in healthy middle-aged and older adults after just six weeks. [00:48:14] Dawn asks if it is possible to deplete methyl groups by taking high doses of a B3. [00:49:19] Ken asks what the evidence suggests the optimal dose of NR is for humans. [00:52:16] Charles gives an overview, and his thoughts, on research reported in 2017 coming from Joshua Rabinowitz's lab at Princeton, which challenged the long-held view that the mitochondrial inner membrane is impermeable to pyridine nucleotides and suggested the existence of an unrecognized mammalian NAD (or NADH) transporter. [00:53:13] Charles give his thoughts on the 2018 Liu paper in Cell Metabolism, also from Rabinowitz's lab,which seems to show that in mice oral NR is only converted to NAD by the liver with no other tissue is seeing enough NR (or presumably NMN) to reach adequate cytosolic levels. Thus, unless increasing hepatic NAD provides benefit, this study would lead one to believe that oral ingestion of NR is of little value. [00:57:19] Ken asks what the future is for additional human trials with NAD and also what additional papers about nicotinamide riboside are on the horizon. (One of those papers – Maternal Nicotinamide Riboside Enhances Postpartum Weight Loss, Juvenile Offspring Development, and Neurogenesis of Adult Offspring– was published in Cell Reports on the same day as our interview with Charles went live.) [01:00:52] Charles, as a fitness enthusiast, discusses what his exercise regime looks like.

Links:

Charles Brenner University of Iowa profile

Charles Brenner Wikipedia page