//
Apr 10, 2018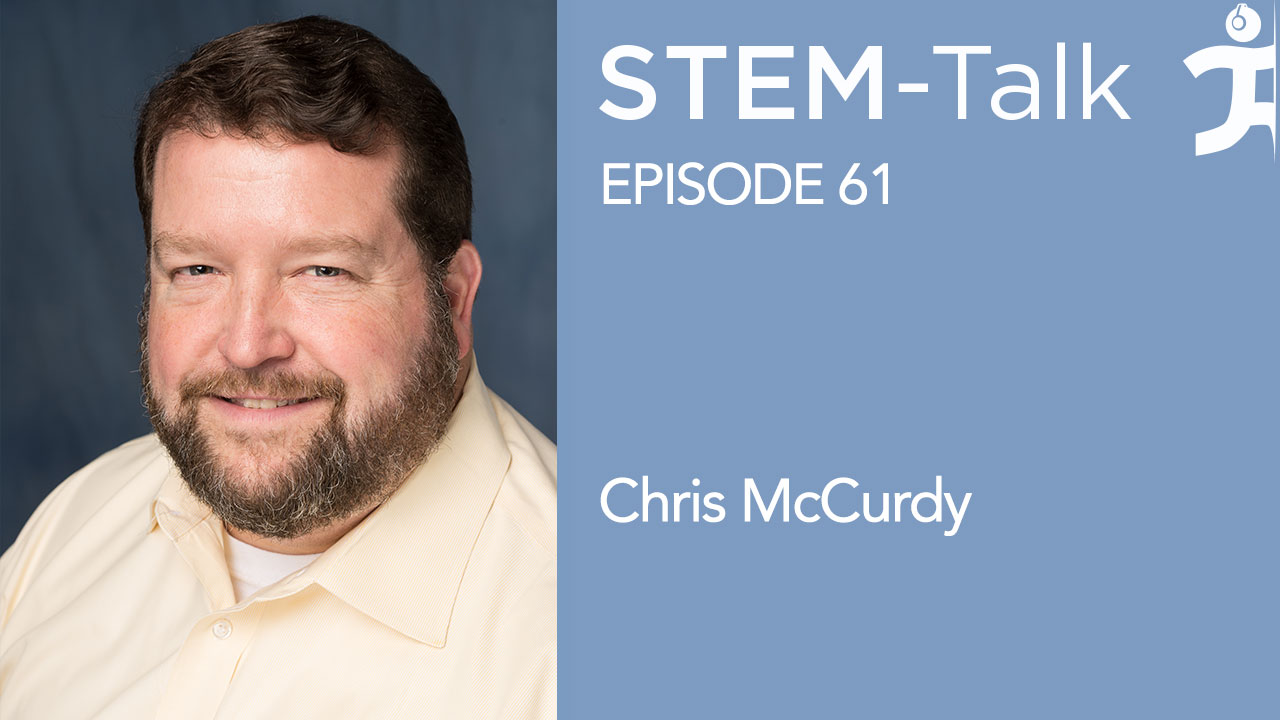 More than 90 Americans a day are dying from opioid abuse. Today's guest, Dr. Christopher McCurdy, is at the forefront of research designed to help the U.S. deal with this drug overdose crisis.
Chris is a medicinal chemist and behavioral pharmacologist at the University of Florida who is internationally known as an expert on kratom, a botanical mixture that has been shown to help people struggling with addiction. He recently became president of the American Association of Pharmaceutical Scientists, and has spent his career focusing on the design, synthesis and development of drugs to treat pain and drug abuse.
Chris earned his bachelor of science degree in pharmacy from Ohio Northern University, and a Ph.D. in medicinal chemistry from the University of Georgia College of Pharmacy in 1998.
He did his postdoctoral work at the University of Minnesota where he focused on opiate chemistry in relation to drug abuse and drug addiction. He joined the faculty at the University of Mississippi in 2001 where much of his research was successful in discovering unique and selective tools for sigma receptors, NPFF receptors and opioid receptors.
Dr. McCurdy accepted a post as a professor of medicinal chemistry at Florida in 2017 and became the director of the university's Translational Drug Development Core.
 Links:
 Christopher McCurdy UF faculty page:
http://pharmacy.ufl.edu/faculty/christopher-mccurdy/
American Association of Pharmaceutical Scientists:
Translational Drug Development Core:
https://www.ctsi.ufl.edu/research/laboratory-services/translational-drug-development-core/
 Suspected Adulteration of Commercial Kratom Products with Hydroxymitragyine:
https://www.ncbi.nlm.nih.gov/pubmed/27752985
Self-treatment of Opioid Withdrawal Using Kratom:
https://www.ncbi.nlm.nih.gov/pubmed/18482427
Herbal Medicines for the Management of Opioid Addiction:
https://www.ncbi.nlm.nih.gov/pubmed/22133323
Show notes:
 2:58: Ken opens by asking Chris if he ever dreamed of becoming a professional athlete as a result of growing up in Pittsburg during the hay-day of the Stealers and the Pirates.
3:28: Dawn mentions that Chris's father was a pharmacist, and his mother, a science teacher. She further mentions that in addition to being interested in sports, that Chris also was interested in science, and she asks what role his parents played in that.
4:45: Dawn mentions that Chris moved to a suburb of Youngstown Ohio just as he was starting high school. Chris talks about playing basketball, being part of a competitive swim team, and his reputation as a fairly straight-laced kid.
5:27: Ken mentions that Chris headed to Ohio Northern University after he graduated from high-school and initially pursued a double major in pharmacy and music. Ken asks what prompted that particular combination.
6:39: Ken talks about how at Ohio Northern, Chris's first real mentor in science noted his talent for research, and suggested that Chris should head to the University of Georgia for the summer to get acquainted with research. Chris talks about how that eventually led to him attend Georgia for his doctorate.
10:39: Ken asks Chris to talk about his doctoral research into Native American Tobacco.
13:28: Dawn comments on how there weren't too many post-doc opportunities available at the time he finished his studies at Georgia, but that she understands there is an apparent pattern in his life of being at the right place at the right time. She asks if it was this pattern that lead him to the University of Minnesota.
17:05: Dawn inquires as to what got Chris interested in working on the natural product called Salvinorin A (Magic Mint), and what became of that research.
20:40: Dawn mentions that because of his work on salvia divinorum, Chris was invited by the National Institute of Drug Abuse to give a talk in 2004, which is where he first learned about kratom.
23:08: As context, Ken asks if Chris could expound upon kratom's history, the different types of kratom, and the varying effects they have on users.
32:10: Ken brings up the debate surrounding whether kratom is properly construed as an opioid. Chris goes on to talk about the differences between kratom and classic opioids.
37:33: Following up on the previous question, Ken mentions that the distinction between opioid and opiate is quite important, given that when people talk of opioids they are generally thinking of opiates specifically. Given that respiratory depression is a major issue for those on opiates, Ken asks how many lives could be saved by moving people off opiates.
40:32: Shifting the conversation, Ken asks about the use of kratom among athletes.
43:10: Ken, following up on the last question, mentions that the primary use of kratom among athletes is not for performance enhancement, but rather recovery, and coping with the pain.  One frequently hears of kratom use among athletes, especially those engaged in sports such as wrestling, mix martial arts, bodybuilding, and football to help manage the pain associated with their sport-related injuries.
47:08: Ken comments on the importance of Chris's endeavor to perform clinical trials with kratom, and asks about the resistance he has faced in doing trials.
50:17: Dawn asks if there are any documented side effects of chronic use of kratom, and if there is the potential to overdose.
53:49: Dawn, shifting gears, mentions that while at the University of Mississippi he met Bonnie Avery, an analytical chemist, and that he began to collaborate with her. Dawn goes on to mention that Bonnie became known as the bearer of bad news, asking how she ended up with that reputation, and also how Chris ended up marrying Bonnie.
57:10: Dawn says that in 2013 the Florida Legislature announced that it was going to create a preeminence program that would provide state universities millions of dollars to attract top level faculty members and scientists. She mentions that because of this program Chris was approached, and that he and Bonnie eventually joined the Florida faculty. Dawn asks how that all came about.
59:39: Dawn asks Chris about a mentor who once advised him, "Always focus on the science, and be true to the science." Dawn asks Chris if that is advice he, too, shares with people.
1:01:55: Interview ends.