Tenure-Track Faculty Positions Available in Intelligent Systems and Robotics at UWF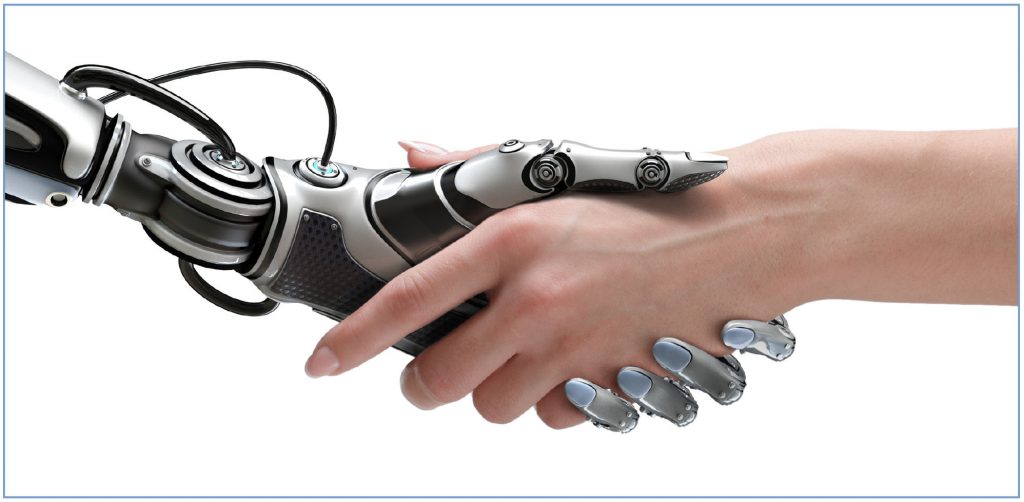 The University of West Florida (UWF) and the Florida Institute for Human & Machine Cognition (IHMC) in Pensacola, FL are building a joint PhD program in Intelligent Systems and Robotics (IS&R). To effect this, UWF is planning to hire 6-8 faculty members over the next five years who will collaborate with IHMC researchers to develop emerging, multi-disciplinary technologies in many areas of intelligent systems and robotics.
Currently, two full-time 9-month positions (Assistant Professor #125910 and Associate Professor #125920) are scheduled to fill August 2018.
To facilitate the expansion of the IS&R research program at UWF, the successful applicant will enjoy significantly reduced teaching loads. Further, to encourage UWF/IHMC collaboration, UWF is renovating a laboratory adjacent to the campus of IHMC in downtown Pensacola. Applicants with expertise in any area of intelligent systems and robotics will be considered. However, preference will be given to candidates with significant research accomplishments in the areas of machine learning (and in particular, continuous online learning and deep reinforcement learning), AI, human-robot interaction, mobile manipulation, aerial robotics, and soft robotics. Also of interest are recommender systems, collaborative filtering, software agents, and in general, intelligent knowledge and information management techniques. In addition, we have a strong interest in candidates developing novel sensing, perception, learning, planning, and control techniques (in particular, distributed control and coordination amongst teams of humans, software agents, and physically embodied agents). More generally, our hiring priority is on candidates who are committed to excellence in teaching and scholarship, and where that candidate's impact, originality, and promise for building a strong externally funded research program in intelligent systems and robotics have been demonstrated. The successful candidates will be expected to develop a strong externally funded research program and teach courses at the graduate and undergraduate levels that incorporate the candidate's most mature recent research results.
Minimum qualifications: A Ph.D. in Computer Science, Engineering, Electrical Engineering, or field closely related to intelligent systems and robotics from an accredited institution with a strong commitment to teaching, academic research, and service.
Preferred Qualifications:
A Ph.D. in Computer Science, Engineering, Electrical Engineering, or field closely related to intelligent systems and robotics completed prior to employment
Effective communication skills
Demonstrated excellence in research, scholarship, and teaching, or evidence of high potential for such excellence
Ability to articulate a coherent agenda of research and scholarship, and to identify potential funding sources to support such research
Willingness and ability to work in a technology-based research and education environment, such as is characterized by use of learning technologies, distance learning, online courses, video-conferencing,
and network and grid-based collaborative research
Prior experience in the role of PI or Co-PI on funded research projects
Ability and willingness to work collaboratively with faculty from a variety of disciplines
Experience working with students as academic or career advisor, overseeing student internships, or service-learning activities
Interest or experience in mentoring students, both undergraduate or graduate, in research
Interest or experience in working effectively with a diverse student population
Exceptionally qualified candidates may be considered for a joint appointment with IHMC
UWF's trajectory: The University of West Florida has entered an exciting growth phase that includes an expanded research portfolio and new academic programs (in cybersecurity, mechanical engineering, biomedical sciences, logistics, and more) to support the growth. In addition to the PhD program in intelligent systems and robotics, a new MS degree in engineering with specializations in power systems, advanced materials, and robotics & controls is also being developed in the Hal Marcus College of Science and Engineering. To accelerate the growth of research programs, the University has also just completed the first year of a pilot program through which UWF funded more than 30 postdoctoral researchers in a variety of disciplines.
Recently, UWF has announced an initiative to expand its presence in downtown Pensacola via the creation of the UWF Innovation Network. The Innovation Network will begin with a focus on cybersecurity, advanced manufacturing, artificial intelligence and robotics and include several new facilities in Downtown Pensacola as well as in Fort Walton Beach. Through the Network, UWF's goal is to accelerate innovation in collaboration with key industry partnerships, expand multidisciplinary degree programs, and produce highly qualified graduates for STEM-related jobs that will promote economic diversification and enhancement in Northwest Florida and beyond.
IHMC: The Florida Institute for Human & Machine Cognition (IHMC), located in historic downtown Pensacola, is a world-renowned research institute working in the areas of artificial intelligence, human-centered computing, robotics, human/machine teaming, assistive technologies, natural language understanding, cybersecurity, human performance and resilience in extreme environments, and other related research areas. IHMC prides itself on a broad and interdisciplinary approach to addressing societal issues and creating advanced technological solutions, thus its research staff includes well-known computer scientists, psychologists, neuroscientists, physicians, and engineers.
IHMC researchers collaborate extensively with industry and government to develop science and technology that can be enabling with respect to society's broader goals. IHMC researchers receive contract and grant funding from an array of government and private sources. IHMC research partners have included: DARPA, NSF, NASA, Army, Navy, Air Force, NIH, IBM, IDEO, Microsoft, Boeing, Lockheed, and LEIDOS, among many others.
To apply for positions 125910 and 125920, please visit https://jobs.uwf.edu. The preferred response date is 3/16/18.
The University of West Florida is an Equal Opportunity/Access/Affirmative Action/Disabled/Veteran employer. Any individual requiring special accommodation to apply is requested to advise UWF by contacting UWF Human Resources at 1-850-474-2694 (voice) or 1-850-857-6158 (TTY).  A criminal background check is required for successful candidates.  E-Verify requirements may apply for employment in certain positions. All applications for employment at the University are subject to Florida public records law.
Additional information about the University of West Florida is available at www.uwf.edu
Additional information about IHMC is available at www.ihmc.us