IHMC's Ken Ford leads ketosis session at Targeting Metabesity Conference 2022
IHMC's founder and CEO Dr. Ken Ford will be one of more than 70 speakers at a virtual conference on Targeting Metabesity.
Also speaking at the conference is Dr. Morley Stone, the former Chief Technology Officer for the Air Force Research Laboratory (AFRL) and former Senior Vice President for Research at Ohio State University, who is now IHMC's Chief Strategic Partnership Officer.
At the Oct. 10 to 13 conference, Ford will moderate a session on emerging research related to endogenous and exogenous ketosis in health and disease as well as the role of ketones in mild traumatic brain injury and the prevention and treatment of cancer. His session begins at 1:15 p.m. (EDT) on Oct. 12.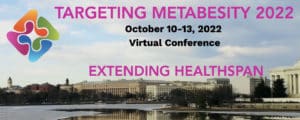 The conference will feature experts talking about the growing evidence that the major chronic diseases of the day share common metabolic roots and as a result may also share common solutions.
The conference features many former guests on STEM-Talk, the IHMC podcast that Ford co-hosts with Dr. Dawn Kernagis. STEM-Talk listeners are being offered free admission to the conference. Follow this link where you will find instructions on how to receive a code for complimentary tickets.
Former STEM-Talk guests who are participating in the conference:
IHMC is a not-for-profit research institute of the Florida University System where researchers pioneer science and technologies aimed at leveraging and extending human capabilities. For more information, visit ihmc.us.