IHMC's James Allen honored as one of nation's top scientists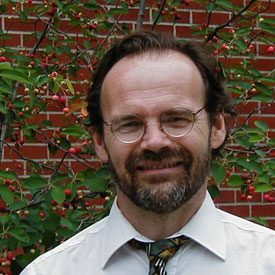 IHMC Associate Director and Senior Research Scientist James Allen has been elected to the rank of AAAS Fellow by the American Association for the Advancement of Science.
Each year the association elects members whose efforts to advance science and its applications are considered distinguished and scientifically valid. AAAS specifically cited Allen for his "broad contributions to artificial intelligence and natural-language understanding, including seminal contributions in temporal logic."
In addition to his work at IHMC, which he joined in 2006, Allen also has an appointment as the John H. Dessauer Professor of Computer Science at the University of Rochester in Rochester, N.Y.
Since earning his Ph.D. in computer science in 1979 from the University of Toronto and receiving the Presidential Young Investigator award from the National Science Foundation in 1984, Allen has built an international reputation as a leader in AI and collaborative human-machine interaction.
"This is such a well-deserved honor for James," said IHMC Chief Executive Officer Ken Ford. "Throughout his career, James has been an AI thought leader. I, as well as the rest of James' colleagues here at IHMC, are extremely happy for him."
The designation of AAAS Fellows began in 1874. James' official election as a Fellow will be honored at the association's annual meeting, which this year, because of COVID-19, will be held virtually in February.
IHMC is a not-for-profit research institute of the Florida University System where researchers pioneer technologies aimed at leveraging and extending human capabilities. For more information, visit ihmc.us.