Florida Inventors Hall of Fame honors Ken Ford as 2017 Inductee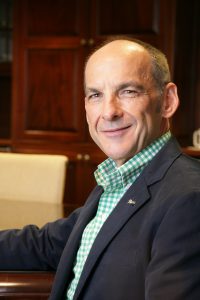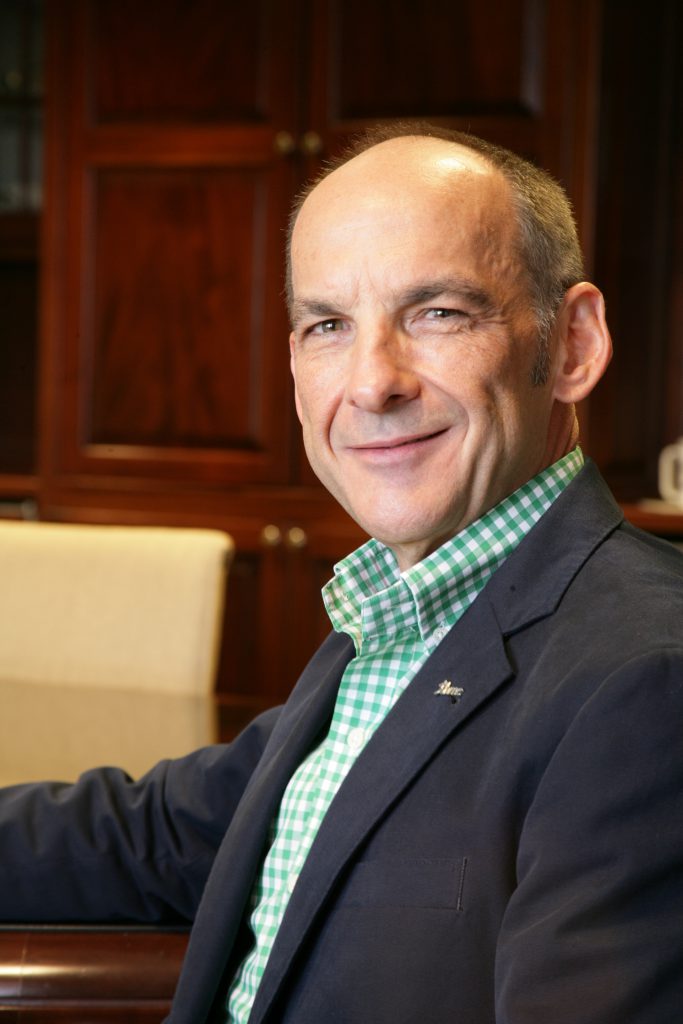 TAMPA, Fla. (Mar. 22, 2017) – The Florida Inventors Hall of Fame announced today that the Florida Institute for Human and Machine Cognition co-founder and CEO Ken Ford is among the eight inventors who will be inducted into the 2017 Florida Inventors Hall of Fame in September.
Ford is being recognized for his pioneering work in artificial intelligence and human-centered computing as well as his significant contributions to the United States and Florida's technology and research communities. The Hall of Fame particularly highlighted Ford's role in the 1990 co-founding of IHMC.
The not-for-profit research institute, which is headquartered in Pensacola and has a second location in Ocala, has grown into one of the world's premier research organizations. Ford was instrumental in bringing scientists and engineers from around the globe to Florida and IHMC to investigate a board range of topics related to building technological systems aimed at amplifying and extending human cognition, perception, locomotion and resilience.
"The list of inductees and their accomplishments is quite amazing," said Ford. "I am very honored to be included with such a distinguished group of people."
Ford holds two patents and is the author of hundreds of scientific papers and six books whose topics include artificial intelligence, cognitive science, human-centered computing, and entrepreneurship in government and academia. He joins others from IHMC who have been inducted, including IHMC senior research scientist Jerry Pratt who was inducted into the 2015 Hall of Fame class; William Dalton, IHMC's board chair who was part of the 2016 class, as well as Dwayne McCay, who joins Ford in this year's class and is a member of IHMC's scientific advisory board.
Ford has had a wide-ranging career. In January 1997, he was asked by NASA to develop and direct its new Center of Excellence in Information Technology at the Ames Research Center in Silicon Valley, where he also served as associate center director. In 1999, Ford was awarded the NASA Outstanding Leadership Medal. That same year, he returned to private life in Florida and to IHMC.
In 2002, President George W. Bush nominated Ford to serve on the National Science Board. In 2005, Ford was appointed and sworn in as a member of the Air Force Scientific Advisory Board. In 2007, he became a member of the NASA Advisory Council and in 2008 he was named chairman – a capacity in which he served until October 2011. In 2010, Ford was awarded NASA's Distinguished Public Service Medal, the highest honor the agency confers.
In 2012, Dr. Ford was named to a two-year term on the Defense Science Board and in 2013 he became a member of the Advanced Technology Board, which supports the Office of the Director of National Intelligence.
This year's Hall of Fame class also includes Michael J. DeLuca for his groundbreaking technology known today as "voltage scaling," which significantly increased the battery life of portable communication devices, and the Hall of Fame's first scientific couple, Drs. T. Dwayne and Mary Helen McCay, who hold 15 joint U.S. patents and have greatly contributed to increased patient safety and improved medical outcomes in facilities nationwide. Other induces include:
Issa Batarseh, whose innovative research led to the creation of the first compact single solar photovoltaic (PV) panel; Phillip Frost, physician, inventor, and internationally-lauded businessman who invented a revolutionary disposable punch biopsy tool; Richard Gitlin, for his inventive research and development in digital communications, broadband networking, and wireless systems; and the late Thomas Maren, for inventing Trusopt®, the first commercialized topical treatment for glaucoma.
Dr. Ford will be inducted at the Florida Inventors Hall of Fame Fourth Annual Induction Ceremony and Gala on Sep. 8 at the Hilton Tampa Downtown.
"We are delighted to be announcing this class of exceptional inventors whose work has greatly impacted Florida and our nation," said Randy Berridge, who serves on the Florida Inventors Hall of Fame advisory board and as chair of the selection committee.
Nominees, who must have at least one U.S. patent and a connection to Florida, were nominated through an open nomination process and elected by a selection committee comprising distinguished leaders in research and innovation throughout Florida.
"Collectively, the 2017 inductees hold more than 260 U.S. patents," said Berridge, "Among them are two industry inventors, the founder of one of the nation's premier research institutes, and representatives of four Florida universities."
"The accomplishments of this year's inductees have been recognized by national and international organizations with many other honors and awards," said Paul R. Sanberg, chair of the Florida Inventors Hall of Fame advisory board, senior vice president for research, innovation and economic development at the University of South Florida, and a 2015 inductee. "We are honored to be inducting them into the Hall of Fame."
The Florida Inventors Hall of Fame was recognized by the Florida Senate in 2014 with a resolution sponsored by Senator Jeff Brandes that commended the Hall of Fame "for its commitment to honoring inventors and celebrating innovation, discovery, and excellence." The Hall of Fame is located at the University of South Florida in Tampa and supported, in part, by the Florida High Tech Corridor Council.
More information is at www.FloridaInvents.org or contact info@FloridaInvents.org.