Chris Logothetis
THE TALK: Addressing Paradoxes in Health Care
November 9, 2021
Abstract
Dr. Christopher J. Logothetis has a longstanding interest in genitourinary cancers—germ cell tumors, bladder, renal, and most recently in his career, prostate cancer. His research experience preceded the development of effective chemotherapy and extends to the current era of molecular targeted therapies and classification of cancer. He was among the first to test chemotherapy agents at a time of general skepticism that chemotherapy would be useful in advanced prostate cancer.
Dr. Logothetis has substantial experience both as an investigator in clinical and applied research and as a leader in multidisciplinary research programs. He served as Chairman of the Department of Genitourinary Medical Oncology at The University of Texas M. D. Anderson Cancer Center in Houston, Texas from 1993 to 2019. He holds the Roy M. and Phyllis Gough Huffington Distinguished Chair in Clinical Research in Urologic Oncology.
Biography
Dr. Logothetis is Director of the Genitourinary Cancer Center and Director of the Prostate Cancer Research Program, which have integrated more than 60 faculty from 7 departments in clinical and basic research studies in prostate cancer. He is the Principal Investigator of the MD Anderson Cancer Center Prostate SPORE (Specialized Programs of Research Excellence), a 5-year, multidisciplinary, collaborative grant funded by the National Cancer Institute. Dr. Logothetis has keen insight into the potential for change and the importance of collaborations among colleagues in academic medicine, community physicians, and patient support and advocacy communities.
On the national level, Dr. Logothetis has been appointed to the Board of Scientific Advisors of the NCI and is a member of the External Advisory Committee for the NCI-sponsored project to characterize the human cancer genome.
Dr. Logothetis is a fervent proponent of improving the translational research environment to align clinical care with research goals. The David H. Koch Center for Applied Research of Genitourinary Cancers, of which he is Director, reflects the success achieved by thoughtful physician and scientist recruitments, productive intramural and extramural collaborations; education and training of young investigators, and development of critical common resources.
Dr. Logothetis received his MD degree from the University of Athens (Greece) and completed internship and residency training at Cook County Hospital in Chicago. On completion of his fellowship at M. D. Anderson Cancer Center, he joined the faculty.
lecture sponsors
Dr. Ed and Judy Galbavy: Carousel House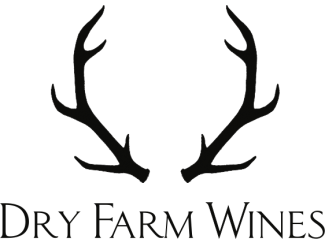 season sponsors
Dr. Roger Orth with Gastroenterology Associates

Joanne Bujnoski and Martin Kandes