Alex Garbino
THE TALK: Pushing the Limits in Space Medicine
January 30, 2020
Abstract
Dr Garbino will discuss some of the latest challenges and unanswered questions in Space Medicine. With the growth in Commercial Space, companies and even individuals are now pushing the limits of where only test pilots from government agencies used to dare.
By reviewing some recent aerospace projects with humans in the loops, the audience will get the opportunity to explore where the limits of human performance are, and what is being done to push them. The Red Bull Stratos program, where Felix Baumgartner successfully jumped from 128,000ft, as well as the StratEx project, where Alan Eustace later beat the record from 135,000ft will be discussed in depth to illustrate the challenges and solutions to these issues.
Biography
Alejandro "Alex" Garbino is a Research Associate at IHMC, an Attending Physician in Emergency Medicine at UCHealth in Denver, and an EVA Research Scientist at NASA Johnson Space Center. He has extensive experience practicing medicine in challenging environments. His work focuses on physiological responses to such environments, including work and research on dive medicine, oxygen toxicity and space suit injury management.
His work experience includes serving as Lead Physiological Monitor on the Red Bull Stratos high altitude jump, leading the medical consulting and medical support team for the subsequent StratEx record breaking high altitude jump, a two month medical support and transport rotation in Antarctica. He also completed the NOAA/UHMS Physician Dive Medicine Program. He serves as Vice President of the Aerospace Medicine Association where he is also an Associate Fellow.
He first obtained a BS in Physics with Honors from the University of Houston in 2005. In 2012 he graduated from Baylor College of Medicine with an MD and a PhD in Translational Biology. In 2015 he completed his Emergency Medicine Residency at Baylor College of Medicine, where he also served as Chief Resident from 2014 to 2015. In 2017 he completed his Aerospace Medicine Residency at the University of Texas Medical Branch/NASA Program. During his residency, he completed the US Air Force Flight Surgeon and Critical Care Air Transport training program, and rotated aboard the aircraft carrier USS Eisenhower (CVN-69) and with the Navy Experimental Dive Unit. He now lives in Houston, Texas, but divides his time between there and Denver, CO. He is licensed to practice in Texas, Colorado, Florida, and California. He is also holds Private Pilot, Skydiving and SCUBA diver certifications.
lecture sponsors
Dr. Ed and Judy Galbavy: Carousel House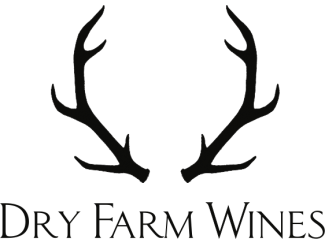 season sponsors
Dr. Roger Orth with Gastroenterology Associates



Joanne Bujnoski and Martin Kandes