Todd White
THE TALK: Your Health: The Dirty Secrets of the Wine Industry
May 13, 2019
Abstract
In Vino Veritas! It is an ancient latin expression meaning "In wine lies truth"
Unfortunately, the modern wine industry does not share this philosophy. In fact, conventional wine companies hide much of their production behind some dark secrets. Todd has spent the last several years as the leading authority exposing the truth about the wine industry. He is passionate about educating people on why it is important to enjoy healthy wines through moderating alcohol consumption (lower alcohol wines), which is vital for brain health and healthy aging.
It will likely surprise you to learn there are 76 additives approved by the FDA for use in U.S. wine manufacturing. The reason you don't know this; the wine industry has spent tens of millions of dollars in lobby money in Washington, DC to keep contents labeling and nutritional labeling off wine bottles.
The second significant problem with modern wines: rising alcohol levels over the last 30 years. Alcohol is addictive and a dangerous neurotoxin. Todd is promoting a conversation across the U.S. to get real about our relationship with alcohol and how to drink more moderately with low alcohol pure organic Natural Wines.
Biography
Todd is the Founder of Dry Farm Wines, the only health quantified wine merchant in the world and the largest retailer of pure Natural Wines in the world.
Dry Farm Wines is endorsed by many leading U.S. health influencers including Mark Sisson's Primal Blueprint, Dave Asprey's BulletProof Executive, Robb Wolf, Abel James' the Fat Burning Man, Wellness Mama, Dr. Dominic D'Agostino, Dr. Ken Ford, Chris Kresser, and best-selling nutrition authors JJ Virgin, Dr. Mark Hyman and Dr. David Perlmutter. Dry Farm Wines is also the official wine for many of the leading U.S. health and performance conferences, including Paleofx,, Peter Diamondis's A360, Joe Polish's Genius Network Conference, LOWCARBUSA, Baby Bathwater Institute, Metabolic Health Summit, Ohio State's Emerging Science of Ketosis and JJ Virgin's Mindshare Summit.
Todd is also a dedicated bio-hacker who practices a ketogenic diet, intermittent 22 hour daily fasting and regular extended fasting, meditation, cold thermogenesis, HIIT and resistance training. With this spirit of biohacking, Dry Farm Wines are also friendly to Low Carb, Paleo, ketogenic and diabetic low sugar diets. Our wines have no impact on blood glucose or ketone production.
Enjoy the wide ranging educational discussion on healthy wines and the moderation of alcohol for brain health, longevity, and vitality.
lecture sponsors

Dr. Ed and Judy Galbavy: Carousel House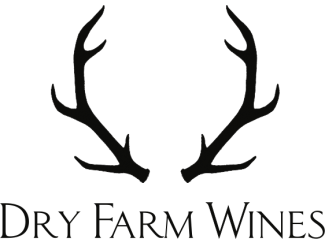 Joanne Bujnoski and Martin Kandes
season sponsors
Dr. Roger Orth with Gastroenterology Associates



B.J. and Kimberly Etscheid