John Welbourn
THE TALK: Athletic Performance & Strength Training for Aging Populations
September 14, 2017
Abstract
Through his company, Power Athlete, John is able to focus on his true passion, foster and developing athleticism. Over the years, John has been fortunate to work with athletes of all ages and has had extensive experience working with aging populations of athletes. He breaks them down into categories based on chronological age and "training" age. The groups he is going to focus on in his talk are the under 50 athletes and over 50 athletes with and without an extensive training age. What can these two groups implement today that can help to keep fostering athleticism and keeping them fit for the years to come? How can they slow the hands of time by using methods found in the weight room and basic strength training to keeping fit and young? And what modalities can be added to any physical training routine to maximize progress and bridge the gap between aging and the desire to keep driving performance? How does nutrition, blood testing, sleep and movement come into play in keeping fit and young?
Biography
John Welbourn is a 9-year veteran of the National Football League and CEO of Power Athlete. He graduated from the University of California at Berkeley with a BA in Rhetoric and did did his masters work in Education at the University of California. While playing football at Berkeley, John was a four-year letterman.
John was selected in 1999 NFL Draft and went on to be a starter for the Philadelphia Eagles from 1999-2003, appearing in 3 NFC Championship games, then for the Kansas City Chiefs from 2004-2007. In 2008, he played for the New England Patriots until a pre-season injury ended his season. Over the course of his NFL career, John started over 100 games in addition to 10 play-off appearances.
In 2008 while still an active NFL player, John competed in the CrossFit Games. After retiring in 2009, he was approached by CrossFit to start a sport specific offering of CrossFit called CrossFit Football.
Since retiring from the NFL in 2009, John has consulted and trained athletes in MLB, NHL, NFL, CrossFit and the Olympics. He has also worked in the same capacity for Naval Special Warfare, teaching performance and training for Navy SEALs. He works as a consultant for PowerDot, Form Lifting Collar, NeuroArmour and other fitness technologies to help to develop cutting edge training products for performance based athletes. John travels the world lecturing on performance and nutrition and as an expert on food for performance
In 2010, John launched Power Athlete, a program designed to maximize performance for power and strength athletes looking to develop strength and speed. You can follow John at his personal blog, Talk To Me Johnnie or on Twitter or Instagram @JohnWelbourn.
lecture sponsors

Dr. Ed and Judy Galbavy: Carousel House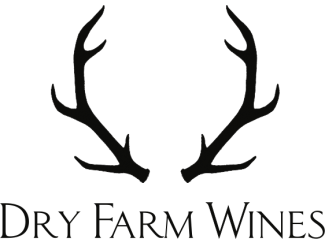 season sponsors
Dr. Roger Orth with Gastroenterology Associates



B.J. and Kimberly Etscheid