Kirk "Doc" Parsley
THE TALK: The Most Overlooked Factor in Health and Longevity
March 22, 2017
Abstract
Dr. Parsley is a traditionally trained western medical doctor who has discovered that his medical training did not provide him with the necessary information and expertise to help improve and maintain his patient's health. After discovering that he had been trained to recognize and treat disease, he set out on a mission to learn everything possible about actually optimizing health. He now works with clients and organizations on four pillars of health; Sleep, Nutrition, Exercise, and Stress Control. Dr. Parsley will discuss why he believes that sleep is the most misunderstood and underutilized tool that we have for optimizing health, what actually happens when we sleep, and why we should all cherish sleep as the best elixir of health known. Kirk Parsley served as an Undersea Medical Officer at Naval Special Warfare Group One from June 2009 to January 2013. While there, he led the development and supervised the group's first Sports Medicine Rehabilitation center. He is a former SEAL, and received his Medical Degree from Bethesda, Uniformed Services University of Health Sciences (USUHS) in 2004. He interned in Obstetrics and Gynecology at Balboa Naval Hospital San Diego in 2005 and subsequently completed a Navy residency in Hyperbarics and Diving Medicine in 2006.
Biography
Doctor Parsley has been a member of the American Academy of Sleep Medicine since 2006 and served as Naval Special Warfare's expert on Sleep Medicine. In addition he is certified in hormonal modulation (Age-Management Medicine). After leaving the Navy he went into concierge medicine and consulting. He continues to consult for multiple corporations and professional athletes/teams. Doctor Parsley lectures worldwide on sleep, wellness, and hormonal optimization and is currently completing a book on sleep and health optimization.
His philosophy for wellness is simple; in order to optimize our health and get the most out of our bodies and minds, we must live more closely to the way we evolved as a species. He believes that many diseases and disorders that we accept as "inevitable" in modern society are unnecessary complications of poor sleeping habits, living in a toxic environment, eating foods we were not designed to digest, and allowing stress to overwhelm us. His passion is to help his patients and clients achieve the highest quality of life possible, and realize their health, performance, and longevity goals.
Dr. Parsley spends as much of his spare time as possible with his wife Cindy, and his three beautiful children (Hayden, Cole, and Harper). He has been a competitive athlete his entire life, and enjoys nearly all outdoor activities and sports.
lecture sponsors

Dr. Ed and Judy Galbavy: Carousel House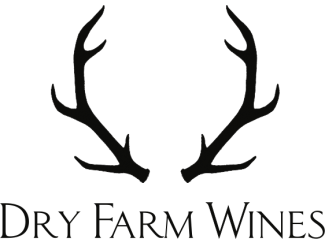 season sponsors
Dr. Roger Orth with Gastroenterology Associates