Ken Ford named AAAS Fellow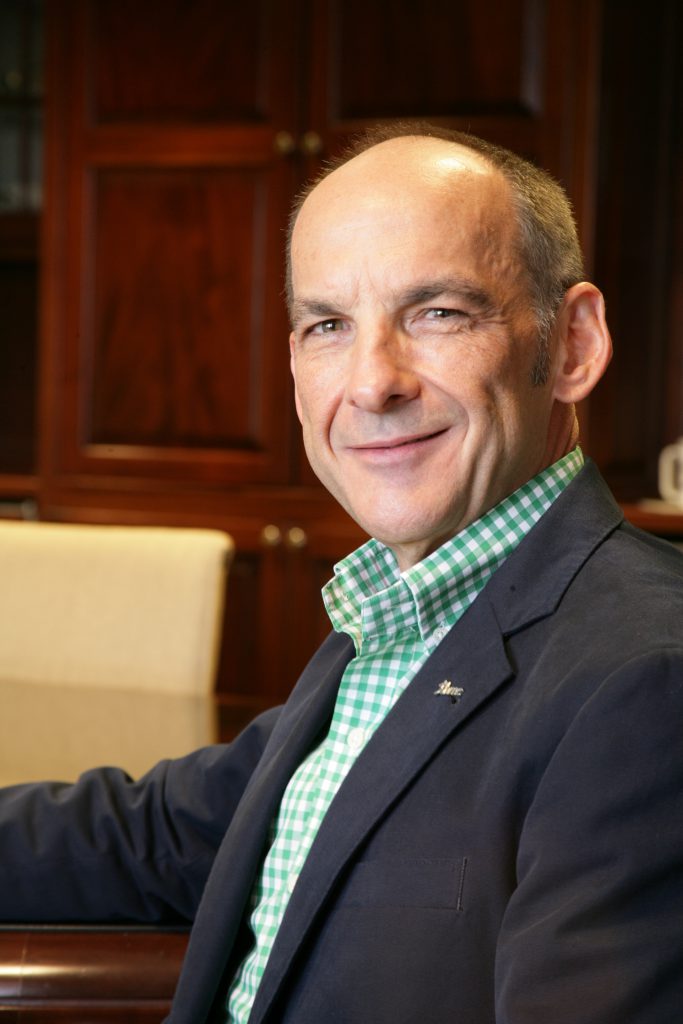 The American Association for the Advancement of Science (AAAS) has elected Ken Ford, director and CEO of the Florida Institute for Human and Machine Cognition (IHMC), as a Fellow.
Ford is one of 347 scientists who have been named Fellows this year. The electing Council elects people "whose efforts on behalf of the advancement of science of its applications are scientifically or socially distinguished."
According to a press release from AAAS, Ford was selected "for founding and directing the IHMC, for his scientific contributions to artificial intelligence and human-centered computing, and for service to many federal agencies."
"I am truly honored to be inducted as an AAAS Fellow," Dr. Ford said. "The advancement of science is what we strive for every day at IHMC; to be recognized for it by scientists is a reward in itself."
IHMC, which Ford founded in 1990, is known for its groundbreaking research in the field of artificial intelligence. It employs scientists and engineers from around the world who are investigating topics related to building technological systems aimed at amplifying and extending human cognitive, physical and perceptual capacities. Its headquarters are in Pensacola, Fla., with an associated research facility in Ocala, Fla.
Ford himself is a renowned artificial intelligence researcher. He holds numerous awards and honors, including the Association for the Advancement of Artificial Intelligence (AAAI) Distinguished Service Award.
He has also served on the National Science Board, chaired the NASA Advisory Council and served on the U.S. Air Force Science Advisory Board and the Defense Science Board.
AAAS began electing Fellows in 1874. The AAAS chief executive officer, or AAAS members elect Fellows. There are an estimated 100,000 AAAS members.
Ford and the other Fellows will receive an official certificate and a gold and blue rosette pin on Saturday, February 13 at the AAAS Fellows Forum during the 2016 Annual Meeting in Washington, D.C.