William 'Billy' Howell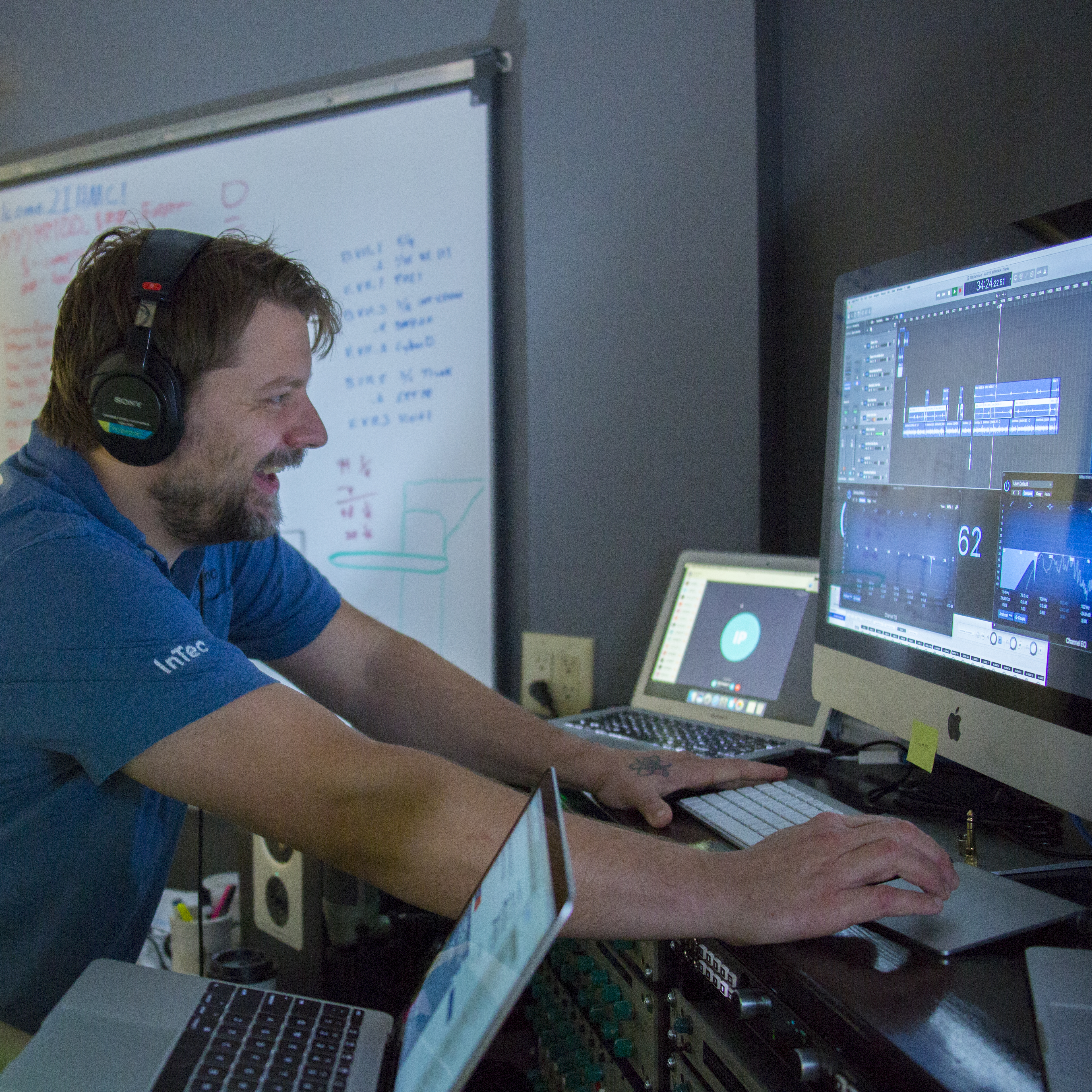 Expanded Links
Senior Creative and Multimedia Specialist
William Howell is a longtime member of IHMC's core staff and continues to be fascinated by every aspect of human/machine interaction.  His
father worked alongside one of IHMC's founders, psychologist Bruce Dunn, which exposed him at an early age to both the research and clinical psychology fields.  
William came to IHMC through the University of West Florida, where he studied a variety of subjects before pursuing his BA in Studio Art and MA in Strategic Communications and Leadership.  William has helped support and document IHMC research, including designing human/machine interfaces for projects such as the NASA/IHMC Lunar Electric Rover, CMapTools, and various other projects to developing methodologies to autonomously produce 3d photogrammetric models of coral reefs.  
With two decades of award winning experience in the research and development field, William's documentation of IHMC's research has been featured on National Geographic, NOVA, Discovery Channel, ABC World News Tonight, PBS with Jim Lehrer and countless technical conferences.  He possesses creative/artistic vision, a vast working knowledge of industry standard tools/software packages, and the ability to manage and deliver multiple time/security sensitive projects in a successful and reliable fashion.
His ability to communicate extremely complex ideas, in a clear and concise manner, to audiences from all backgrounds has aided IHMC researchers in their quest to convey their research to the world. 
In his spare time, William studies and performs music along the gulf coast, serves as band leader for the NPR production RadioLive, is an elected member of the Jazz Pensacola Board, studies geologic specimens, dabbles in lapidary and tumbling techniques, builds custom bookshelves, photographs whatever wildlife presents itself, does his best to aid others in their quest to find a pathway towards a meaningful existence, and is an absurdly proud father.
STEM-Talk ContentCreator/Editor/Recording Engineer 
NASA/ihmc X1 Conceptual Design Team
IHMC/DARPA FastRunner team
IHMC MINA Design Team
IHMC DARPA Robotics Challenge Team
IHMC Cybathlon Team
Knowledge Elicitation, Editing, and Presentation for SpaceExploration NASA 
Contributing Team member on ihmc projects including: HRI, M2V2, OZ, LER, Coordinated Operations, cMaps, etc.
IHMC Evening Lecture Series ContentCreator/Engineer/Editor (2003-2014ish)
2016/20 STEM-Talk PodcastAward winner for Science and Technology category/Nominee for People's Choice award.  iTunes Editors Pick/#1 Podcast in Science and Technology/Medicine/Education Categories (42 episodes produced in first calendar year)
Scientific Advisor/Camera Operator for 2016 NOVA Documentary Rise of the Robots 
Scientific Advisor/Camera Operator CNN Art Of Motion 
Scientific Advisor/Media Liaison to Lev Grossman/Time Magazine
IEEE International Conference on Robotics and Automation Video Acceptances (2006-2023)
IROS Conference Video Acceptances (2009-23)