William de Beaumont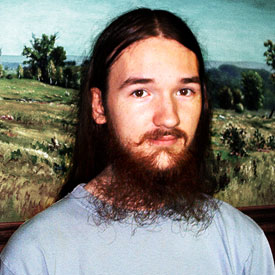 Senior Research Associate
William de Beaumont is a Research Associate at IHMC, working with Dr. James Allen. He received his B.S. in computer science from the University of Rochester, New York, in 2006. Will has worked for Dr. Allen since 2004, first as a university employee and then as an employee of the institute.
Will works on Natural Language Processing and understanding, and the TRIPS system. He participates in the development of the TRIPS lexicon and ontology, and has enabled TRIPS to use several external resources and tools, including WordNet, the UMLS MetaThesaurus, the Stanford NLP tools, and AIM and SMS text messaging. He has done manual and automatic testing of several TRIPS (and a few non-TRIPS) systems. He also worked on the domain-specific learning components of the TRIPS/PLOW and TRIPS/PLOT systems (WebLearn and TerminalLearn, respectively).
Will is originally from Kingston, New York. Outside of work he enjoys playing board games, playing keyboard, drawing comics, writing video games and inventing programming languages.