Ursula Schwuttke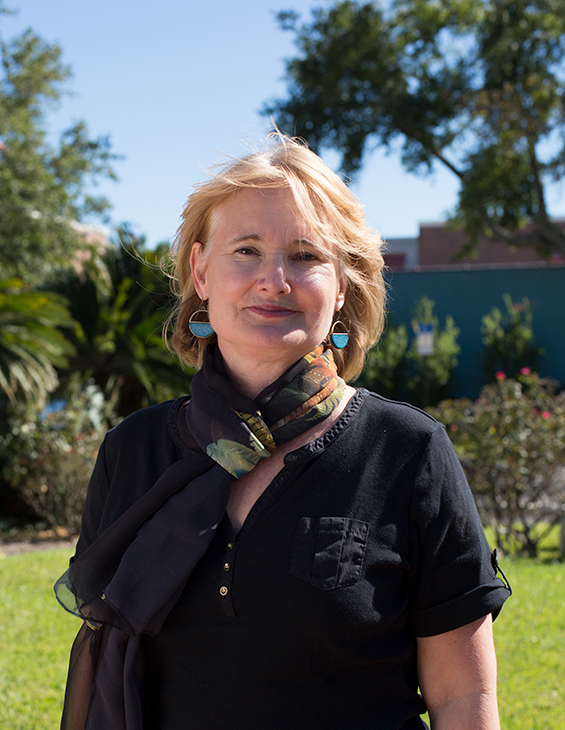 Expanded Links
Director of Educational Outreach
Dr. Ursula Schwuttke is director of educational outreach at IHMC. She is responsible for IHMC's youth outreach programs, including Science Saturdays for elementary school students and Summer Robotics Camp for middle school students. She initiated high school student volunteer opportunities associated with both programs for students interested in science or photography. Ursula's research interest is informal science learning and its impact on Science, Technology, Engineering, and Math achievement and motivation, both short- and long-term.
Previously, Ursula founded and launched a nonprofit organization affiliated with Saddleback Community College in Southern California. The organization, Partners in Algebra Achievement, sets up long-term relationships between at-risk students and members of the local professional community for tutoring and mentoring. As president of that organization, she oversaw program development, fundraising, scholarships, recruiting of tutors and mentors, award programs, and the progress of numerous students.
Ursula began her career at NASA's Jet Propulsion Laboratory in Pasadena, Calif., where she led a research and development group that pioneered new software technology in real-time analytics and data visualization, and transitioned the technologies into use for the automation of JPL's mission operations. Among the missions she was involved with were the Voyager grand tour of the solar system, the Galileo mission to Jupiter, and the Cassini mission to Saturn.
After 12 years at JPL, she licensed some of that software for from the California Institute of Technology to commercialize it for data analysis in network security and financial applications. She raised three rounds of venture capital (for a total of $15 million in seven years) for the company and worked there as CEO and Vice Chairman for seven years; the technology was then acquired by netForensics.
She was awarded the prestigious Exceptional Achievement Medal by NASA for contributions to the space program, for research in ground-systems automation at JPL. In 2004, she was named a finalist for Ernst and Young's Entrepreneur of the Year award in California. In October 2000, she was featured in an article in Forbes magazine highlighting her entrepreneurial success. In another previous role, she provided business development for a start-up wind energy company.
Ursula graduated magna cum laude from Brown University and earned a Ph.D. in electrical engineering from the University of Southern California. She's active in local environmental issues, and is a director of the not-for-profit organization, Withlacoochee Aquatic Restoration.