Tracie L. Sharpe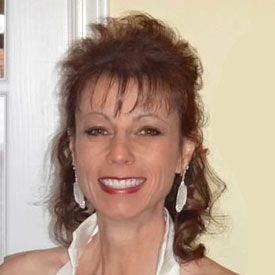 Travel and Procurement Coordinator
Tracie is travel and procurement coordinator at IHMC. She joined IHMC in 2004. Her goal is to operate the office under the mandates of the Golden Rule and believes that integrity should be evident in everything we do.
Tracie earned her bachelor's degree in psychology from Trevecca Nazarene University in Nashville, Tenn., in 1989. Tracie moved to Orlando to work at the University of Central Florida in the finance and accounting department. During this time she began the four-and-a-half year task of mastering the fine art of auditing travel "State of Florida" style. It became very apparent that the big city life was not for her and she sought out to find what she would now consider "home".
She moved to Pensacola in 1994 and began an eight-and-a-half year career in the travel department of the University of West Florida. She takes pride in knowing that a reputation of an office is only as good as those who are willing to serve. It became Tracie's personal goal to educate and guide those who would take part in the state travel system. She considers it a privilege to be a part of a team whose contribution to Pensacola makes a difference through innovation, excellence and community.