Travis Craig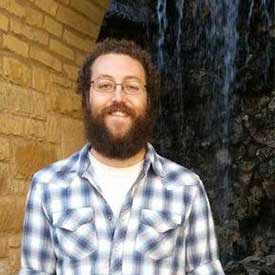 Research Areas
Research Associate
Travis Craig received his Bachelor of Science in Electrical Engineering from the University of West Florida. Starting out as an intern in 2007, Travis is now a full-time Electrical Engineer and Research Associate at IHMC, and also serves as the SolidWords Administrator and Intern Supervisor. Travis brings a unique skill-set to the team, specializing in research & development and rapid prototyping, and possesses an intricate understanding of various manufacturing processes in robotics.
Travis has played an influential role in many of IHMC's robotics projects, including engineering the entire electronics system for Mina V2: an exoskeleton that provides paraplegic mobility, and designing various components (including shin, ankle, foot and back structures) for X1: a joint project with NASA in which an exoskeleton was created to act as both an everyday exercise device as well as a paraplegic mobility assistance device. Travis has also assisted in design concepts, manufacturing, assembly and testing of Mina V0, M2V2, and T-BOT.
In his spare time, Travis enjoys surfing and wood-working.