Sergey V. Drakunov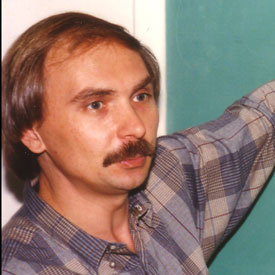 Research Areas
Visiting Research Scientist
Dr. Sergey V. Drakunov is an affiliated research scientist at IHMC. He is professor of engineering physics at Embry-Riddle Aeronautical University (ERAU), Daytona Beach, Fla. His research area is mathematical theory and engineering applications of control with focus on autonomous and aerospace systems.
He was principle investigator to a number of National Science Foundation and National Aeronautics and Space Administration grants, as well as industrial and international research projects. He is founder of Engineering Physics Propulsion Lab (EPPL) at ERAU involved in designing and building prototypes of spacecraft systems.
Dr. Drakunov was the adviser to multiple MS and PhD students who completed their theses and dissertations under his supervision. He is a member of Advisory Board of NASA Florida Space Grant Consortium and also serves on advisory boards of several high-tech companies. Currently Dr. Drakunov has 200+ refereed publications with more than 9000 citations, his H-index is 37, and i10-index is 73.