Ryan Harkins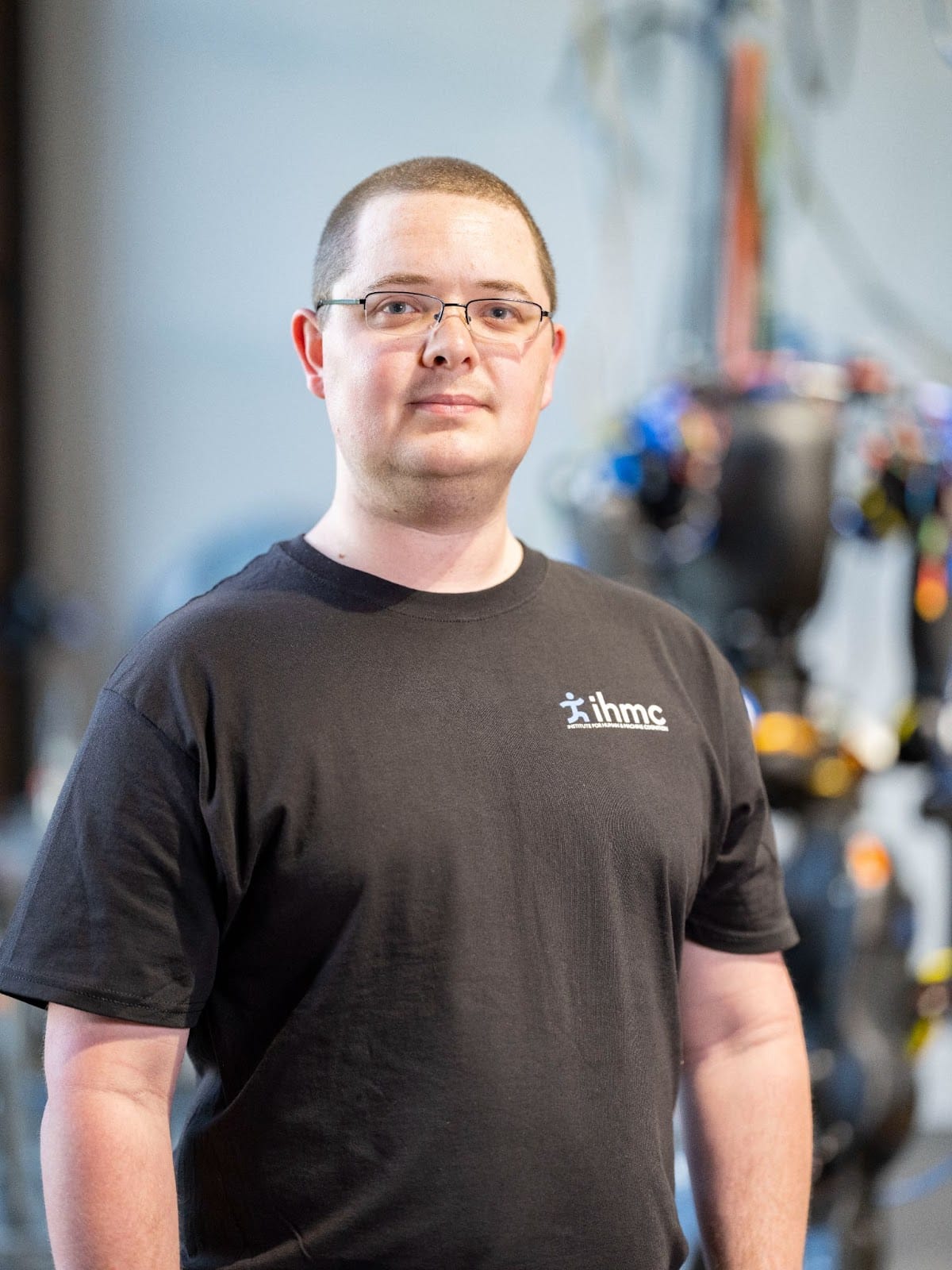 Research Associate
Ryan joined IHMC in May 2022 as a research associate, working with Dr. Robert Griffin and Brandon Shrewsbury on the robotics team. He will work on the SquadBot projects.
He earned a bachelor's degree in mechanical engineering from Virginia Polytechnic Institute and State University.
While in college, Ryan was a volunteer undergraduate research assistant for the Terrestrial Robotics, Engineering, & Controls Lab aiding in their humanoid robotics projects.
While in college, Ryan competed in the International Submarine Races as a member of the Virginia Tech Human Powered Submarine team. The team designed and built fully enclosed, pedal-powered submarines for SCUBA divers and raced them at the Naval Surface Warfare Center in Carderrock, MD.
He also briefly worked as a defense contractor at the Portsmouth Naval Shipyard in Kittery, ME. He was a sustainment engineer supporting Deep Submergence Systems ensuring documentation and drawings were available for all systems along with easily tracked maintenance cards.
After graduation, Ryan worked for Apptronik in Austin, Texas, as a mechanical design engineer, developing exoskeletons for the TALOS program along with humanoid robotics.