Randy Hammer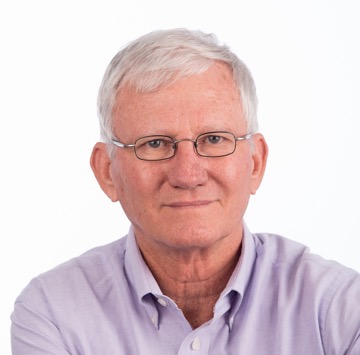 Writer and STEM-Talk Producer
Randy Hammer is a writer and editor for the Florida Institute for Human and Machine Cognition who produces the institute's award-winning podcast, STEM-Talk.
In 2020, the International Academy of Digital Arts and Sciences singled out STEM-Talk as one of the world's five best podcasts in the science and education category. The nod from the Academy, which annually hosts a competition to highlight internet excellence, came on the heels of STEM-Talk twice winning first place in the science and medicine category of the Annual People's Choice Podcast Awards.
Prior to joining IHMC, he was co-founder and CEO of the Studer Community Institute, a not-for-profit dedicated to helping communities improve their quality of life.
From 2007 to 2013, he was president and CEO of the Asheville Citizen-Times and the Asheville Media Group in Asheville, N.C., which are part of the Gannett Company.
He spent most of his journalism career in Pensacola, Fla., where he became executive editor of the Pensacola News Journal, which was a two-time finalist for the Pulitzer Prize under his leadership. Twice the Gannett company named him editor of the year and he also was honored as columnist of the year.
In addition to his time at the News-Journal, Hammer also was a vice president at the Courier-Journal in Louisville, Ky.; executive editor of newspapers in Springfield, Mo., Huntington, W. Va., and Marion, Ind.; and managing editor of the Jackson Sun in Jackson, Tenn.
Hammer grew up in Fairhope, Ala., and Panama City, Fla. He graduated from Gulf Coast State College in Panama City  and the University of West Florida in Pensacola.