Randy Hammer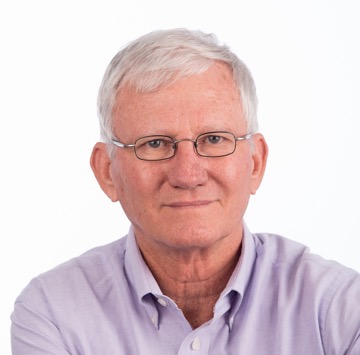 Communications Director
Randy Hammer is the communications director for IHMC. He also is the president emeritus of the Studer Community Institute and the former executive editor of the Pensacola News Journal, which was a two-time finalist for the Pulitzer Prize under his leadership. He works with the staffs at the institute's branches in Pensacola and Ocala and produces IHMC's podcast, STEM-Talk, which won first place in the science and medicine category at the 12th Annual People's Choice Podcast Awards in 2017.
Hammer was the president and CEO of the Asheville Citizen-Times and Asheville Media Group in Asheville, N.C., before returning to Pensacola in 2014 to work with Quint Studer to launch the Studer Community Institute, a Pensacola non-profit dedicated to improving the quality of life in Escambia and Santa Rosa counties.
The Gannett Company, which owns the News Journal and Citizen-Times as well as USA Today, twice named Hammer editor of the year. During his 40-year career in journalism, Hammer was a vice president at the Courier-Journal in Louisville, Ky., and also executive editor of newspapers in Springfield, Mo., Huntington, W. Va., and Marion, Ind.
Hammer grew up in Fairhope, Ala., and Panama City, Fla., where his father was a high school football coach and his mother was an English teacher. He graduated from the University of West Florida in Pensacola, where he was the editor of the student newspaper, the Voyager.