Pamella Dana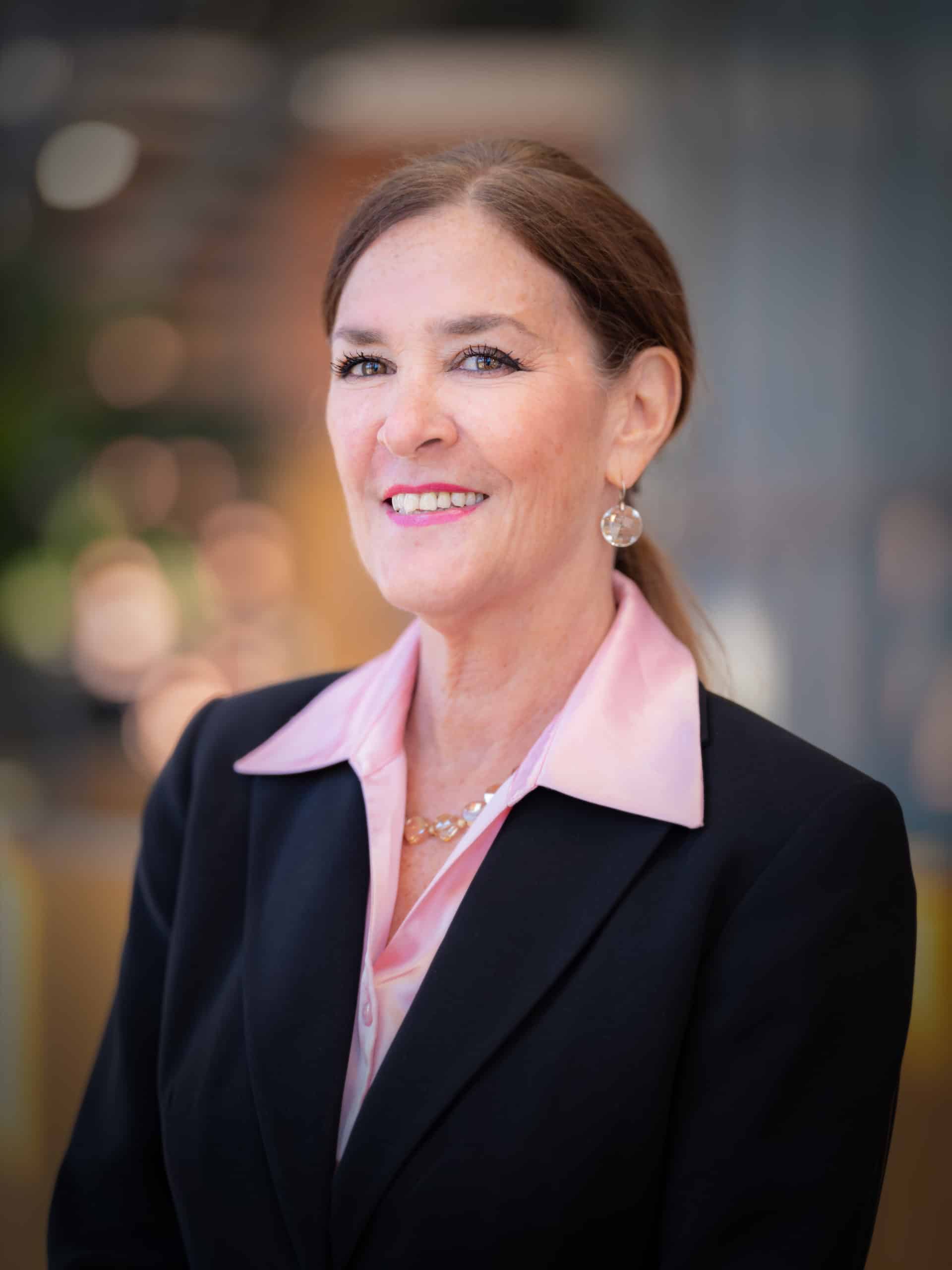 Chief External Affairs Officer
Dr. Pamella Dana joined IHMC in 2007 as Senior Advisor for Strategic Initiatives, where she is engaged in furthering the expansion, recognition, and multi-faceted relationships of the Institute. She manages IHMC's strategic relationships with affiliated organizations, state and federal government and selected private sector partners.
From 1999-2007, Dana served as Director of the Governor's Office of Tourism, Trade, and Economic Development (OTTED), Florida's senior-most officer responsible for programs and policies leading to economic growth. At OTTED, she oversaw more than 80 programs and partnerships to include Enterprise Florida, Florida Commission on Tourism, Florida Sports Foundation, and Florida Space Authority, as well as rural initiatives, enterprise zones, business incentives, and legislative and corporate outreach. As Florida's legislatively mandated Chief Protocol Officer, she maintained direct responsibility for all global trade and export programs, international affairs, diplomatic protocol, and consular corps activities for the State of Florida, as well as was senior point of interface for the State with the military, DoD, and the Pentagon.
Under then Gov. Jeb Bush, Dana led efforts to recruit world-class life sciences research institutes to Florida (Scripps Florida; Burnham Institute; Torrey Pines Institute for Molecular Studies, Max Planck, and SRI). In turn, she led strategic efforts to rebound Florida's economy post the events of 9/11, Anthrax, and the 2004-2005 hurricanes, as well as championed model defense initiatives to include the successful effort to protect and grow Florida's military bases/missions under the 2005 Base Realignment and Closure Commission process.
From 1995-1999, Dana served as Assistant & Acting Deputy Secretary of the California Trade and Commerce Agency (TCA) where she oversaw the Division of Economic Development (business development, film commission, major corporate projects, military base retention & reuse, commercial space, permit assistance, small business, strategic technology, and the four regional offices).
A native Californian, Dana earned a Ph.D. in International Development Education and Economics from the University of Southern California; a masters in Administration, Planning, and Social Policy from Harvard University; and a bachelor's degree in Sociology/Social Work from the California State University at Chico. Dr. Dana maintains a list of honors to include: Henry Luce Scholar (Philippines), Fulbright Scholar (Australia), Secretary of Defense Joint Civilian Orientation Conferee; Air Force Secretary Air War College; first recipient of the Florida Defense Alliance Distinguished Service Award; first recipient of the Okaloosa County Outstanding Business Leadership Award; International Women's Day Award Recipient for Leadership in International Business and Free Trade; Outstanding Young Woman of America; California Governor's Executive Fellow, and Ex-Officio member of the Florida Council of 100.