Michael McCullough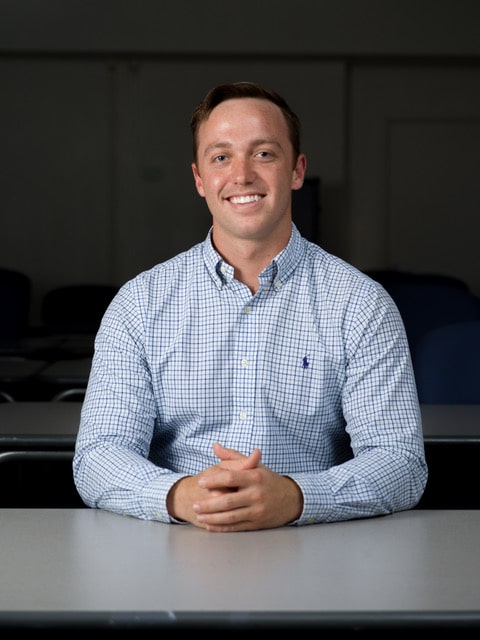 Research Associate
Mike is a research associate working with Joe Gomes in areas of human performance in extreme environments. Practically applying advanced and novel methods to improve human performance in a broad sense is one of the many reasons he is excited about his work here.
Prior to joining IHMC, Mike worked with Joe for the Oakland Raiders in strength and conditioning and sport science areas. There his work was varied, from coaching strength, movement, and recovery sessions, to analyzing training and practice, with the goal of improving effectiveness and efficiency through the education of coaches and athletes.
Mike received a M.A. from East Tennessee State University, where the program was focused on sport science and coach education. As part of the program, he served as the head strength and conditioning coach and sport scientist for the Men's and Women's Track and Field Throwers, as well as Women's Basketball. It was through this program that he originally interned with the Oakland Raiders. Before ETSU, Mike earned a B.S. from Baylor University in exercise physiology, with a minor in business administration. While at Baylor, he was a member of the Exercise Science Student Association and participated in the outpatient health screening program offered through the Health and Human Performance Department. Several other internships in various health and performance fields have helped him gain perspective along the way in his early career.
In his free time, Mike enjoys all things sports and outdoors, likes to read about philosophy, anthropology, and astronomy, and will always be happy relaxing on the beach.