Maggie Breedy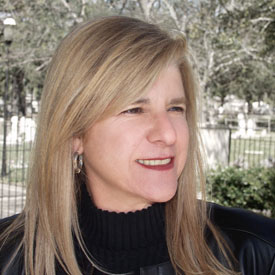 Senior Research Associate
Maggie Breedy is a Research Associate at IHMC focused on computer science.
She received her Master's in Computer Science from the University of West Florida (Pensacola) in 1999, and joined IHMC upon graduation. She had previously worked at IHMC as a graduate student. She has an engineering degree in Chemical Engineering and a Bachelor's in Meteorology from the University of Costa Rica (San Jose).
At IHMC, she works with Dr. Niranjan Suri on Agile Computing, developing software applications for information management and information dissemination between peers for tactical environments. She also sets virtual environments for software developing and testing, using the Extendable Mobile Ad-Hoc Emulator (EMANE).
She also collaborates with the IHMC System Administration installing and configure servers.
She has participated in the developing of KAoS policy-based services for agent management, collaboration, and human-agent teamwork. The policies constrain the behavior of multi-agents systems, and logistic and robotics systems. She also was as a developer for CmapTools version 2. The application empowers users to construct, navigate and share knowledge models represented as Concept Maps,
Maggie is a native of Costa Rica, and is fluent in both Spanish and English.
Outside of work she enjoys playing golf and working out at a gym.