John Carff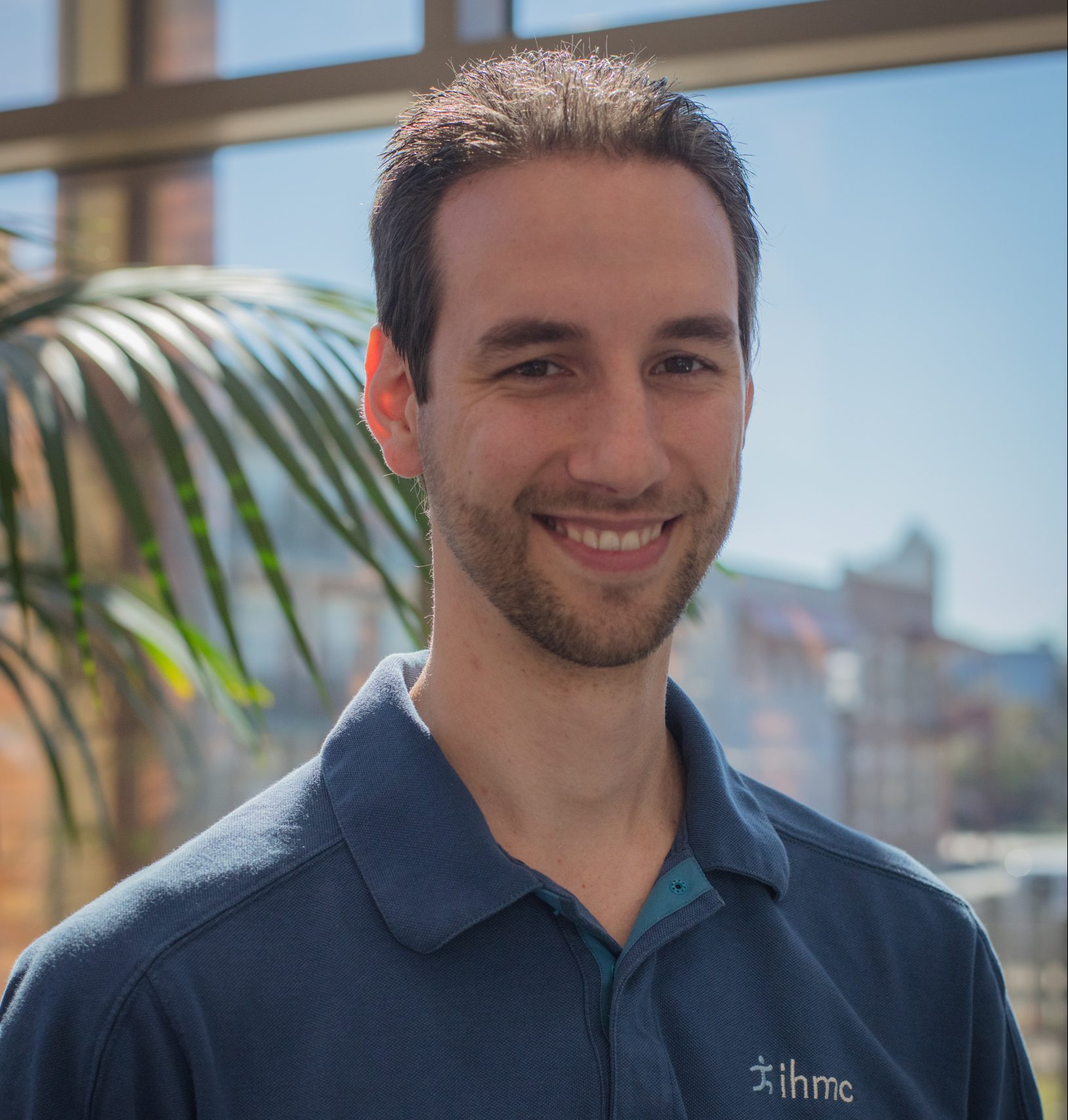 Senior Research Associate
With over two decades of dedication to the field of robotics and computer science, John Carff serves as a Senior Research Associate at IHMC. Since joining IHMC in 2002, John has been an integral part of many groundbreaking projects and initiatives that have pushed the boundaries of technology and innovation.
John earned his Bachelor's degree in Computer Science in 2007, followed by a Master's degree in 2009, both from the University of West Florida. His master's thesis, "Human-Robot Team Navigation in Visually Complex Environments," played a pivotal role as the foundation for the design of the User Interface used in operating the Atlas robot during the prestigious DARPA Robotics Challenge. Notably, John was the primary operator in this challenge where IHMC achieved an impressive second-place finish on the global stage.
John was a leading figure in IHMC's micro-aerial vehicle initiatives and was instrumental in kickstarting the drone program for the Pensacola Police and SWAT. More details about this can be explored here.
In his current role, John spearheads a cutting-edge project that harnesses the potential of simulation and Virtual Reality (VR). This initiative is designed to derisk new technological concepts through a fast, iterative approach. Emphasizing the principle of "fail-fast-early," this project aims at rapid prototype testing, ensuring that concepts are optimized for real-world application.
Outside the confines of research and project management, John is passionate about drones, User Interface Design, AI, and prototyping. Additionally, he possesses a keen interest in hands-on activities, showcasing his skills in machining and woodworking.