Greg Hall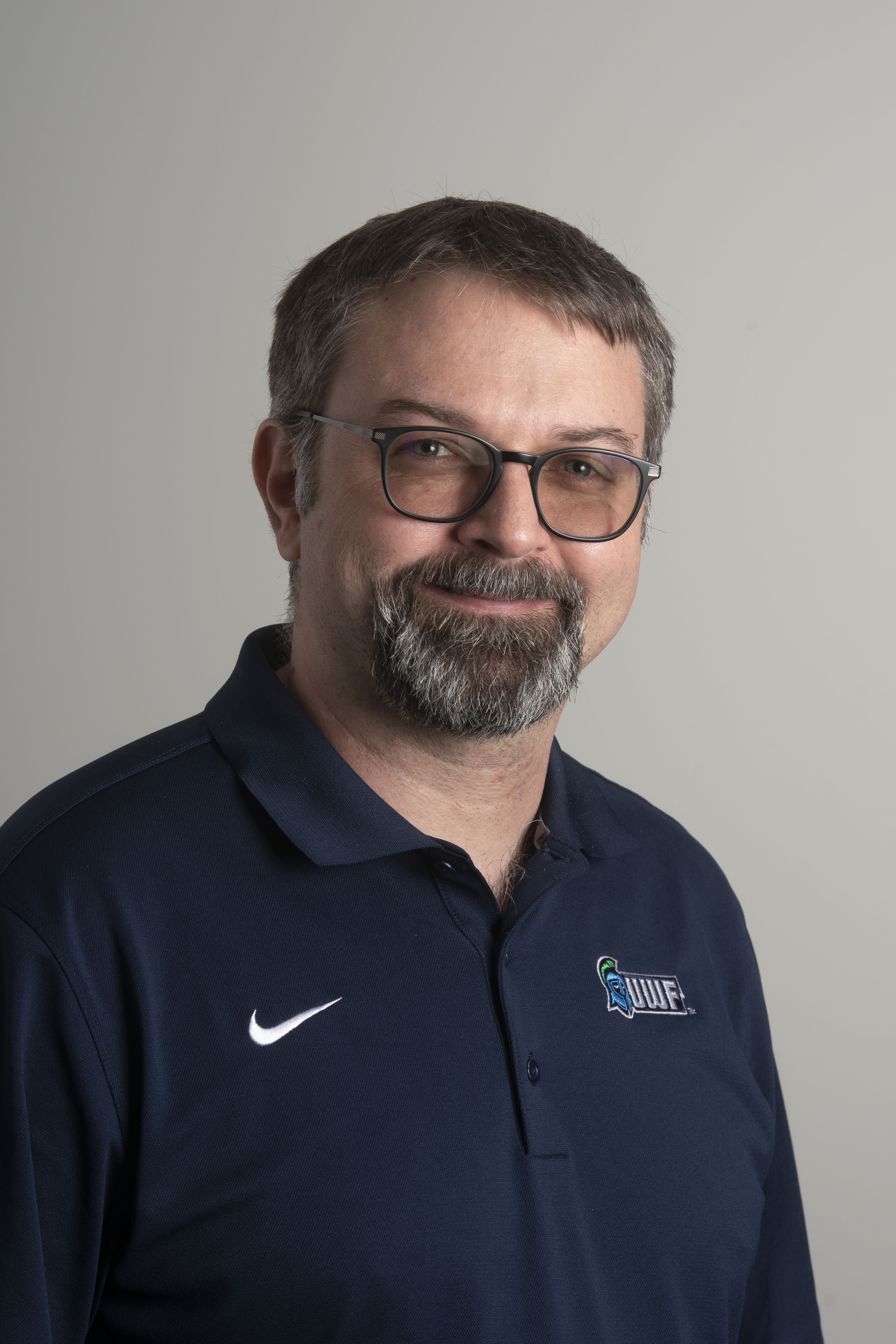 Research Scientist
Gregory A. Hall, Ph.D. is Research Scientist at the Center for Cybersecurity, University of West Florida, and the Institute for Human and Machine Cognition. He received his Ph.D. in Computer Science at the University of Idaho in 1997. He has held academic positions at the University of Idaho and Texas State University, teaching courses in software engineering and forensics.
He holds training certificates in hacking, exploitation, incident handling, and malware reverse engineering. He worked as Intrusion Engineer at ManTech International Corporation, Chief Scientist at Endeavor Systems, Inc., Technical Lead for Harris Communication Systems, Inc., Senior Software Engineer for Endgame, Inc., and Security Manager for Accenture Federal Services, Inc.
His experience in cyber defense and malware analysis, within the private sector but also in support of the Department of Defense, has given him a unique skill set and the highest level of expertise in full spectrum cyber operations. He has held TS/SCI clearance. He is a Senior Member of the IEEE.  His current interests are malware identification, intelligence-driven vulnerability analysis, Deep Learning applications in malware databases, and techniques for defeating binary diversity. He can be contacted at ghall@ihmc.us.
Hall, G.A., & Davis, W.P  (2005). Toward Defining the Intersection of Forensics and Information Technology. International Journal of Digital Evidence, 4 (1),
https://www.utica.edu/academic/institutes/ecii/publications/articles/B49F0174-F1FB-FE05-EBBB4A8C87785039.pdf.
Hall, G.A. (2005). Using Unfamiliar Platforms in Software Engineering Projects.  Proceedings of the International Conference on Information Technology: Coding and Computing (ITCC'05), 2 (2). 347-352.
Hall, G.A., Tao, W., & Munson, J.C. (2004). Measurement and Validation of Module Coupling Attributes. Software Quality Journal, 13 (3), 281-296.
Hall, G.A., & Munson, J.C. (2000). Software Evolution: Code Delta and Code Churn. Journal of Systems and Software, 54 (2), 111-118.