Evan Yu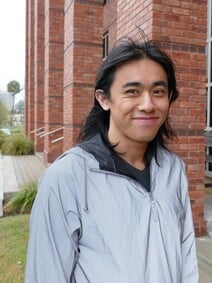 Research Associate
Evan is an interdisciplinary integration engineer for the Nadia group. His research interests are in mathematical optimization, mathematical modelling, and creating tools for mechanical design automation/analysis.
He joined IHMC in September of 2020. He graduated from the California Institute of Technology with a bachelor's in mechanical engineering. During that time, he interned with various robotics groups including the Jet Propulsion Laboratory and Caltech's CAST, in which he focused on mechanical integration and structural design.
Evan also works on personal robotics projects at home, including the design/control of a cable driven finger and applying machine learning to quadrupedal locomotion.
In his free time, he enjoys cooking Chinese cuisine, longboarding, and hanging out with his cats, Busket and Piddles.