Dexton Anderson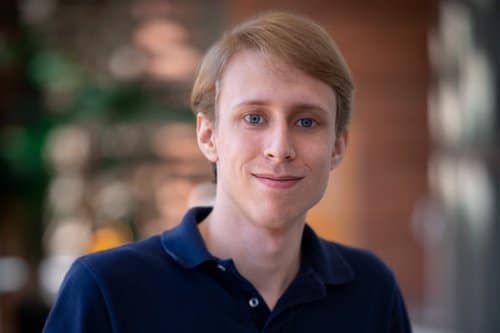 Research Associate
Dexton joined the IHMC in August 2022 as a Software and DevOps Engineer working with the humanoid robotics team. He contributes to various IHMC vendored software libraries used by the humanoid robotics platforms IHMC has access to, including the newly developed IHMC / Boardwalk Robotics Nadia. He also maintains continuous integration systems used by the robot lab.
Dex earned a bachelor's degree in computer science from the University of West Florida in 2022. He is currently finishing a second bachelor's in cybersecurity at UWF. He is from the Pensacola area and is glad IHMC can be a part of defining Pensacola as a science & technology hub.

While working on his computer science degree, he joined the National Flight Academy (NAS Pensacola) as a programmer. There, he worked with Lockheed Martin's Prepar3D flight simulator creating content for the Academy including add-ons, flight instrument panels, and simulation missions.
Dex contributes to many open-source projects during his free time. He enjoys solving problems and learning new topics. His personal areas of interest include: distributed systems, GNU/Linux, pseudorandom number generators, and robotics.