Duncan Calvert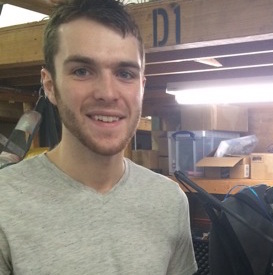 Research Associate
Duncan Calvert is a Research Associate at the Florida Institute for Human and Machine Cognition working with Dr. Pratt and Dr. Neuhaus primarily on the DARPA Robotics Challenge. Duncan joined IHMC in July 2014.
Duncan received a B.S. in Computer Science from the University of West Florida in 2014. There, he worked in the Unmanned Systems Lab as part of a small team who designed and built two robots: the UWF Tour Robot and the UWF Unmanned Ground Vehicle.
Duncan's research interests include simulation, humanoid robot avatars, and agile development.