Duncan Calvert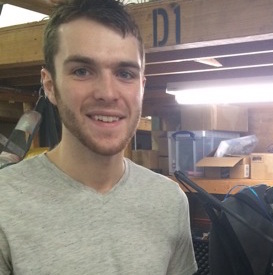 Research Associate
Duncan Calvert is a Research Associate at IHMC working primarily on the DARPA Robotics Challenge. Duncan joined IHMC in July 2014.
Duncan earned a bachelor's degree in computer science from the University of West Florida in 2014. There, he worked in the Unmanned Systems Lab as part of a small team who designed and built two robots: the UWF Tour Robot and the UWF Unmanned Ground Vehicle.
Duncan's research interests include simulation, humanoid robot avatars, and agile development.