David Morris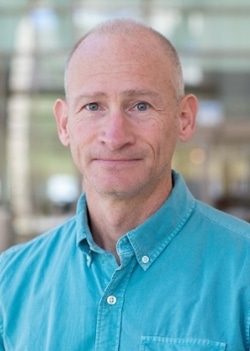 Research Scientist
Dave is a research scientist at OHMC working with the human performance team. He previously served as a strength and conditioning coach and a physiologist for the U.S. Olympic Committee and as a physiologist for USA Cycling. He also has run his own research, coaching, and consulting company focusing on competitive cycling performance. Dave has coached athletes to dozens of national championships, world cup victories, and world championships.
In recent years, Dr. Morris has shifted his focus to the study of issues affecting elite warfighters. His research interests within the realm of human performance include exercise metabolism/biochemistry, exercise and metabolic acidosis, sport nutrition, hydration, optimization of training methods, and exercise in extreme environments.
He is the author of dozens of peer-reviewed research articles and one book, Performance Cycling.
He earned bachelor's and master's' degrees in exercise physiology from University of Missouri Columbia; and a Ph.D. in exercise physiology from the University of New Mexico. He is an associate professor of kinesiology at the University of Texas Permian Basin.