Bill Clancey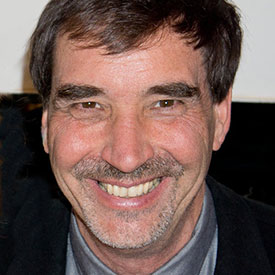 Expanded Links
Senior Research Scientist Emeritus
William J. Clancey is a computer scientist whose research relates cognitive and social science in the study of work practices and the design of agent systems. He earned a Ph.D. in computer science at Stanford University in 1979 after graduating summa cum laude with a bachelor's degree in mathematical sciences from Rice University in 1974.
He joined the MYCIN Project in 1975 in Stanford's Knowledge Systems Lab, where he developed some of the earliest AI programs for explanation, meta-level reasoning, the critiquing method of consultation, tutorial discourse, and student modeling. Dr. Clancey's work on "heuristic classification" and "model construction operators" has been influential in the design of expert systems and instructional programs.
Before joining IHMC in 1997, Dr. Clancey was at the Institute for Research on Learning in Menlo Park, CA from its founding in 1988, where he co-developed the Brahms multi-agent work practice modeling and simulation system. From 1998-2013 he was on assignment to the NASA Ames Research Center as Chief Scientist of Human-Centered Computing in the Intelligent Systems Division. His team at NASA converted Brahms to a runtime system and developed the Mobile Agents software that automates file processing between Mission Control and the International Space Station. This project received the NASA Ames and Agency Honor Awards and the JSC Exceptional Software Award (the first granted outside Houston, TX). Dr. Clancey's research for the NASA Aeronautics Directorate's Aviation Safety Program subsequently applied Brahms to early-in-design evaluation of work systems involving complex human-automation interaction in safety-critical situations.
Dr. Clancey was the founding Editor-in-Chief of AAAI/MIT Press and a Senior Editor of Cognitive Science. He has published eleven books, including: Knowledge-Based Tutoring (1987); Contemplating Minds: A Forum for Artificial Intelligence (1994, with Smoliar and Stefik); and Situated Cognition: On Human Knowledge and Computer Representations (1997). Working on Mars: Voyages of Scientific Discovery with the Mars Exploration Rovers (2012), which explains how the rovers provide virtual presence and serve as a kind of collaboration tool for scientists conducting field science on Mars, received the American Institute of Aeronautics and Astronautics 2014 Gardner-Lasser Aerospace History Literature Award. Dr. Clancey is a fellow of the AAAI, American College of Medical Informatics, Association for Psychological Science, National Academy of Inventors, and American Association for the Advancement of Science. He has presented invited tutorials and keynote addresses in more than 20 countries.