Alex Garbino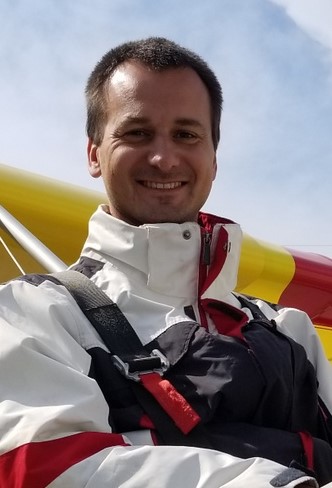 Visiting Research Scientist
Alejandro "Alex" Garbino is a Research Associate at IHMC, an Attending Physician in Emergency Medicine at UCHealth in Denver, and an EVA Research Scientist at NASA Johnson Space Center. He has extensive experience practicing medicine in challenging environments. His work focuses on physiological responses to such environments, including work and research on dive medicine, oxygen toxicity and space suit injury management.
His work experience includes serving as Lead Physiological Monitor on the Red Bull Stratos high altitude jump, leading the medical consulting and medical support team for the subsequent StratEx record breaking high altitude jump, a two month medical support and transport rotation in Antarctica. He also completed the NOAA/UHMS Physician Dive Medicine Program. He serves as Vice President of the Aerospace Medicine Association where he is also an Associate Fellow.
He first obtained a BS in Physics with Honors from the University of Houston in 2005. In 2012 he graduated from Baylor College of Medicine with an MD and a PhD in Translational Biology. In 2015 he completed his Emergency Medicine Residency at Baylor College of Medicine, where he also served as Chief Resident from 2014 to 2015. In 2017 he completed his Aerospace Medicine Residency at the University of Texas Medical Branch/NASA Program. During his residency, he completed the US Air Force Flight Surgeon and Critical Care Air Transport training program, and rotated aboard the aircraft carrier USS Eisenhower (CVN-69) and with the Navy Experimental Dive Unit. He now lives in Houston, Texas, but divides his time between there and Denver, CO. He is licensed to practice in Texas, Colorado, Florida, and California. He is also holds Private Pilot, Skydiving and SCUBA diver certifications.