Alex Gorelikow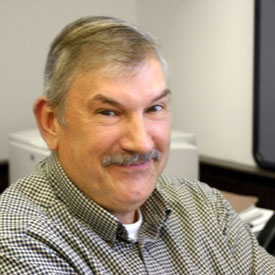 Grants and Business Accountant
Alex serves on IHMC's research administration team, managing IHMC payroll, reconciling payment on research projects, and handling personnel appointments.
Before joining the Institute he worked at General Electric in Pennsylvania for 18 years as a cost analyst and in production control. He came to Pensacola in 1992 to work for A Beka Book, Inc., where he handled control and costing of inventory, reduced the company's raw materials inventory, and established a product costing system for one of their larger printing facilities.
Alex is a devoted family man who enjoys repairing cars and woodworking.