A Training Methodology for Improved Performance in Human-Machine Teams
Study Description/Summary:
This study is recruiting participants for a study on how artificial intelligence can help pilots. Participants will complete a flight simulation task in collaboration with an AI partner. The study takes place at IHMC's Pensacola campus, 40 S. Alcaniz St., Pensacola, FL 32502.
Compensation: $20 per hour for a two-hour session with the potential for a $20 bonus, for a total of up to $60.
Time Commitment: Two hours.
Eligibility Criteria:
18 years of age or older.
Basic computer skills.
Must have transportation to visit IHMC.
Details: Questions? Complete the form below. We will send you the recruitment statement and informed consent documents with the details of the study for your reference.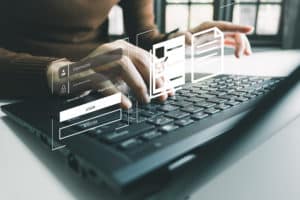 Please fill out the form below if you are interested in participating in this study and meet the eligibility requirements. A member of our team will reach out to you with more details.
Your participation is voluntary. Your participation will have no influence on anything that falls outside of this research context. If you do decide to participate, you may withdraw from this study at any time and for any reason. Risks of participation do not exceed those of daily living.