Jesper Smith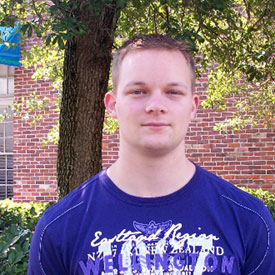 Research Associate
Jesper Smith is a research associate at the Institute for Human and Machine Cognition working with Dr. Pratt and Dr. Neuhaus.
He received his BSc in Mechanical Engineering and MSc and bio-robotics at the Delft University of Technology (in the Netherlands) During his BSc, he did a minor in biomedical engineering.
Jesper started working at the IHMC as an intern in 2010, researching low gravity locomotion on the Robonaut project. In 2011 he returned to IHMC to develop walking algorithms. Currently, Jesper works on the DARPA robotics project, focusing on control and system integration.

His research interests focus on developing walking algorithms for bipedal robots and implementation of control algorithms in a real-time context.
His personal interests include traveling to new places, cycling, swimming and running.