Enrico Casini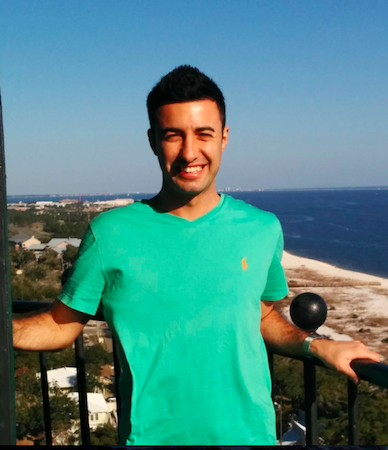 Research Associate
Enrico was born in Vignola, Italy, in 1985. He received his B.Sc. and M.Sc. in Computer Science from the University of Modena and Reggio Emilia specializing in web and multimedia applications.

Enrico is currently a Research Associate at IHMC, working with Dr. Niranjan Suri's research group. His main research interests include Machine Learning, Data Mining, Distributed Computing, and the Internet of Things (IoT).
Enrico is currently working on intelligent network transport protocols to support distributed, adaptive, resilient, and opportunistic networked systems (e.g. DSPro). From an application perspective, Enrico is working on ATAK (Android Tactical Assault Kit) DSPro, a tool to interface DSPro with the Android geo-spatial infrastructure app built by AFRL (Air Force Research Laboratory). In the past, Enrico worked on other projects, among those there's NodeMon, a Go-based sensor fusion service to collect, shape and distribute data from IoT sensors.
Enrico's other interests include Neural Networks, TensorFlow applications, writing modern muti-platform applications with Kotlin and Go, and learn best practices that lead to good software patterns to favor readability of the code. Enrico is also the founder of Kotlin West Florida User Group, an open forum where members of any experience level can discuss, share, and learn about the Kotlin programming language.

In his free time, Enrico enjoys playing beach volleyball, soccer and surfing in the gulf of Mexico. He also enjoys TED talks, reading about politics, finance and technology. He is a passionate traveler.